Glass Art at Chasen Galleries
Featured Art Glass | Chasen Galleries, Sarasota
There are a vast variety of forms of glass art, each having a unique style and purpose. Glass art collections can be made on a small or large scale, making them ideal for different uses. If you are looking for the best selection of glass artworks, Chasen Galleries is home to many glass art pieces perfect for your collection. This article provides an overview of details on our glass art collection.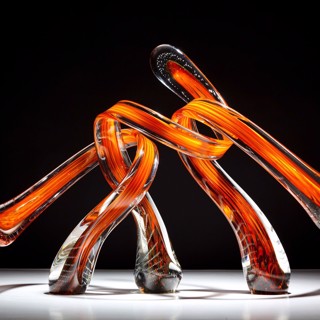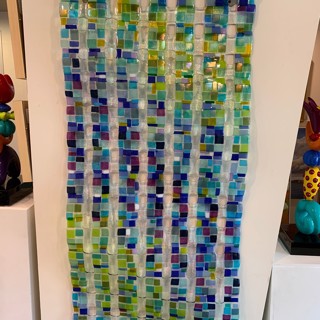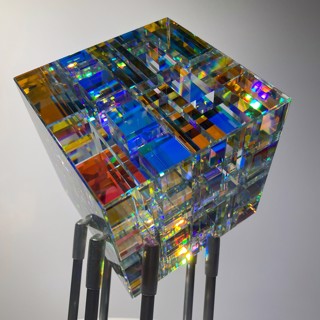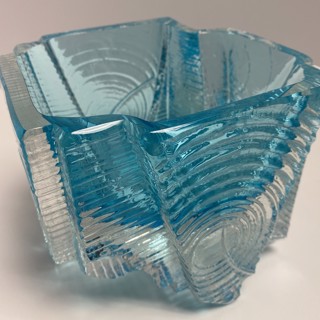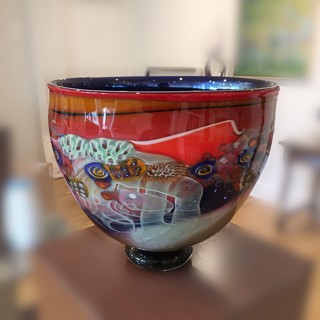 So, what is glass art? Glass art is any work of art made with or of glass. Glass art can be made by kiln casting, glass fusing, polishing, cutting, slumping, and Pâté-de-Verre among other techniques. Glass art can range from stunning etched glassware to mirrors and fused jewelry.
Nearly every handmade glass art can be categorized into one among three major categories or types of glass as follows:

Hot Glass

Blown glass, cast glass, and sculpted glass are all artworks made using hot glass. Hot glass creations entail molten glass at nearly 2000° degrees temperature.




Warm Glass

Warm glass is created by heating glass inside an oven or kiln. Slumping entails heating a flat plate or sheet glass to 1250° to 1400° temperatures.




Cold Glass

Cold working, also known as cold-worked glass, refers to non-heated processes or techniques performed on glass. This technique is frequently used together with warm and hot glass. Cold-working methods include grinding, polishing, etching, and engraving.
View our current curated collection of by artist or by selecting a type of glass art or technique from the list below.
Featured Glass Artists at Chasen Galleries
While there are many glass artists in the market, Chasen Galleries curates a fine selection of artists from around the world to display at our showroom in Sarasota, Florida:
Aaron's glass collection
specializes in unique artisan glassware centerpiece bowls, home decor, and platters. His products are visually stunning and customized to serve the needs of his clients and the market. Some of their newest collections include home decor, centerpiece bowls, and lovely serve-ware platters.
Scott Hartley
grew up without a keen eye for art and graduated to be a good teacher with a good family. However, he quit his teaching job to pursue his love for art and describes glass as the perfect union between art and science.
Hokanson and Dix
are two outstanding glass artists that have worked together since 1996 when they opened their first glass studio in New York. The artists started a teamwork body of blown glass vessels in 2000. This artwork was created under Boar Glass and incorporated different colors, cane work, incalmos, and murrinis.
Jacob Barfield
describes his glass artwork as an expression of his lifelong quest for knowledge and experience. His work is inspired by various original and traditional techniques derived from multiple crafts, combined with a desire for technical excellence. Some of his work includes glass wall art.
Will Dexter
is a highly renowned glass artist who collaboratively works with Etta Boettger. Will currently works at the Tyler School of Art as a glass instructor. In addition, he and Karla, his wife, have been glass art lecturers at prestigious institutions. So far, Will's work has been exhibited in major galleries, museums, and universities worldwide.
Susan Gott
is a highly experienced glass artist, and her specialty is cast glass. Susan's artwork is exhibited in major museums, galleries, and private and corporate libraries worldwide. In addition, she has produced massive public artworks incorporating cast glass bas-relief panels, seats made of steel and stone, fountains, and lighting.
John Gibbons
was raised in California, where his father, a glass collector, and painter, mentored him in making glass art. After graduating from California State University with a BFA in glass, he moved to San Diego, California, where he worked as a resident artist before opening his hot glass shop.
---
MORE FEATURED GLASS ARTISTS AT CHASEN GALLERIES
Is It Safe To Buy Art Online?
Online purchasing offers great convenience. Although there are various safe online platforms like ChasenGalleries.com, buying art online can present various challenges. Buyers encounter various concerns, such as artwork authenticity, whether the work is as good physically as it is in the picture and the possibility of damage during shipping.
However, online buying helps you to acquire your desired collection from the comfort of your location. Be sure to identify a safe and reliable platform for your online purchase and know you can always trust Chasen Galleries to point you in the right direction.
Explore Glass Art Online
Are you looking for outstanding glass art online? Chasen Galleries offers a wide collection of glass art from different professional glass artists. Our platform also provides comprehensive glass art content, including how to hang glass art and details of top glass artists. Contact us for inquiries.