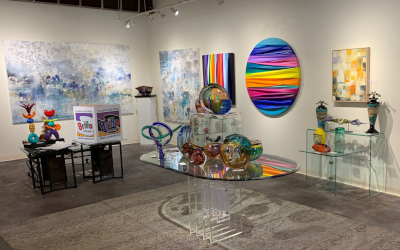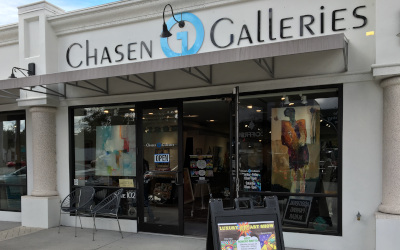 THE ART YOU LOVE
From The Gallery You Trust
Chasen Galleries Sarasota is the second location by lifelong art lover and owner, Andrew Chasen. Located on Osprey Avenue, right in the center of gorgeous Southside Village, our 5000 square foot showroom houses some of the most enchanting pieces from world renowned artists, innovative glass artisans, and cherished local favorites.
Whether you are looking for an original Monet or Dali or something to brighten up your entryway, our expert consultants will help you find the perfect piece for your aesthetic, your space, and your budget.
Chasen Galleries Sarasota
1830 S Osprey Ave, Suite 102
Sarasota, FL 34239
(941) 260 5787
srq@chasengalleries.com

Gallery Hours:
Tue - Fri : 10am - 5pm
Sat : 10am - 4pm
Sun - Mon : Closed


See what our customers are saying:
We firmly believe that purchasing art is a personal journey of discovery and it is a great joy to help our clients down that path. We experience so much joy in seeing the perfect piece hung in the perfect place! We also commission custom pieces from treasured local artists; so if you have a vision for something you don't see, we are always available to assist. We invite you to visit us today and begin your journey into discovering this passion for these beautiful creations.