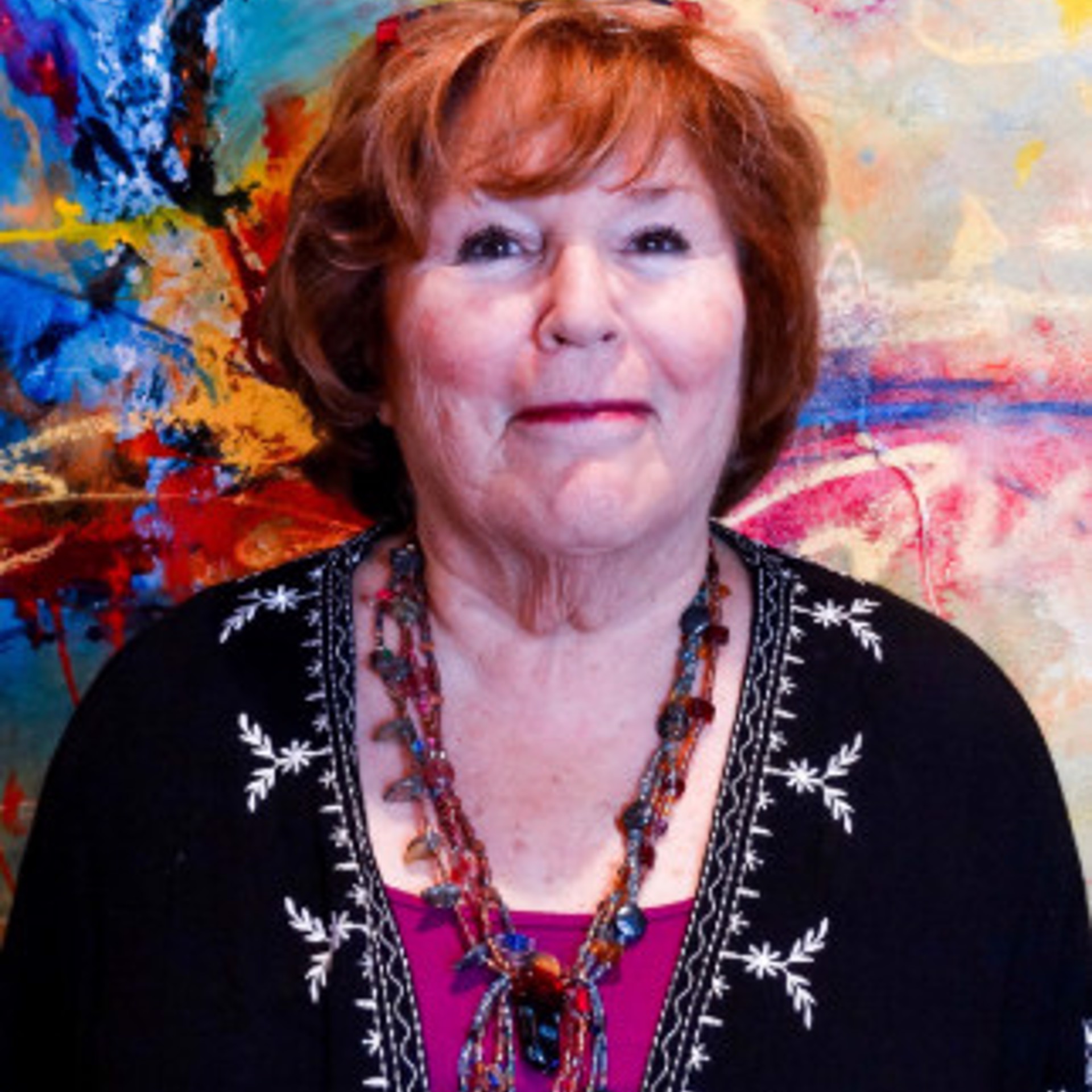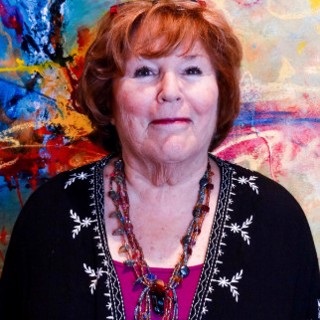 Hear Jill talk about her work in our Spotlight Series!
Jill Krasner, on making art:
Making art is my anchor. The process of creating grounds me, keeping me in the moment. There is no past in my studio, no future. There is just now — and now is where I belong, where I do my best work.
Like most other people, I have experienced many detours in my life journey — some big, some small. But, when I came here, to Florida's beautiful West Coast, my work changed. It became bright, colorful; lighter and looser. I experimented with new materials, new colors, new subject matter. I began adding collage materials and found objects. I started using water colors and inks along with acrylics. My work became more abstract and symbolic. I rediscovered oil paint, but in a new way, mixing the oils with cold wax to add depth and texture.
My bigger-than-life, whimsical portraits of women of a certain age; my beach scenes of cottages, palm trees and crystal blue skies are easily recognizable with my signature bold colors and simple descriptive lines.The distinctive characteristics of my work are also obvious in my architectural abstracts, rendered in mixed water media or oils. In my recent works, I layer acrylics or oil paints, collage materials, and cold wax on wood panels, creating textures reminiscent, perhaps, of old ruins and secret passages.
Read More