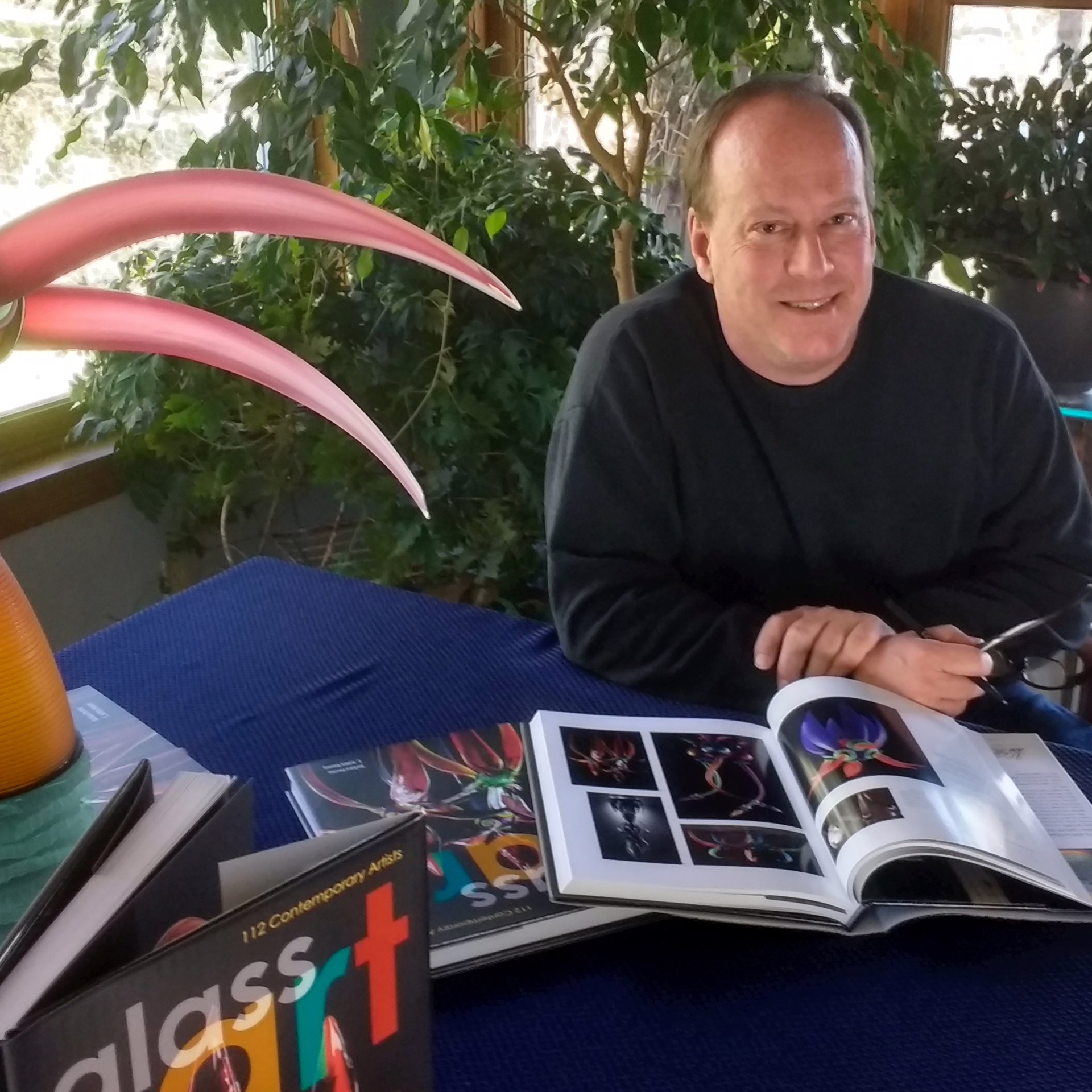 Stephan Cox has made original art for over 45 years, working mainly in glass since 1979. His complex, abstract, contemporary sculpture is collected and exhibited worldwide, and his recent series of mythical men and beasts are outlandish, fantastical, strange, and rare.
A master glassmaker, Cox works alone at his rural Wisconsin studios, designing, blowing, carving, fitting, and assembling a remarkably diverse output – commissions both residential and corporate, decorative sculpture for exhibit, and his ethereal figurative pieces.
I strive to make interesting and seductive objects, turning to trusty aesthetic building blocks of color, form, texture, and light to achieve a compelling frozen moment.
The figures, my men and beasts, my waking fever dreams, are suggestive rather than strictly narrative, evoking many ingredients of life - melancholy, euphoria, love, hate, beauty, sex, violence, fear, confusion, chaos, and calm.
Read More