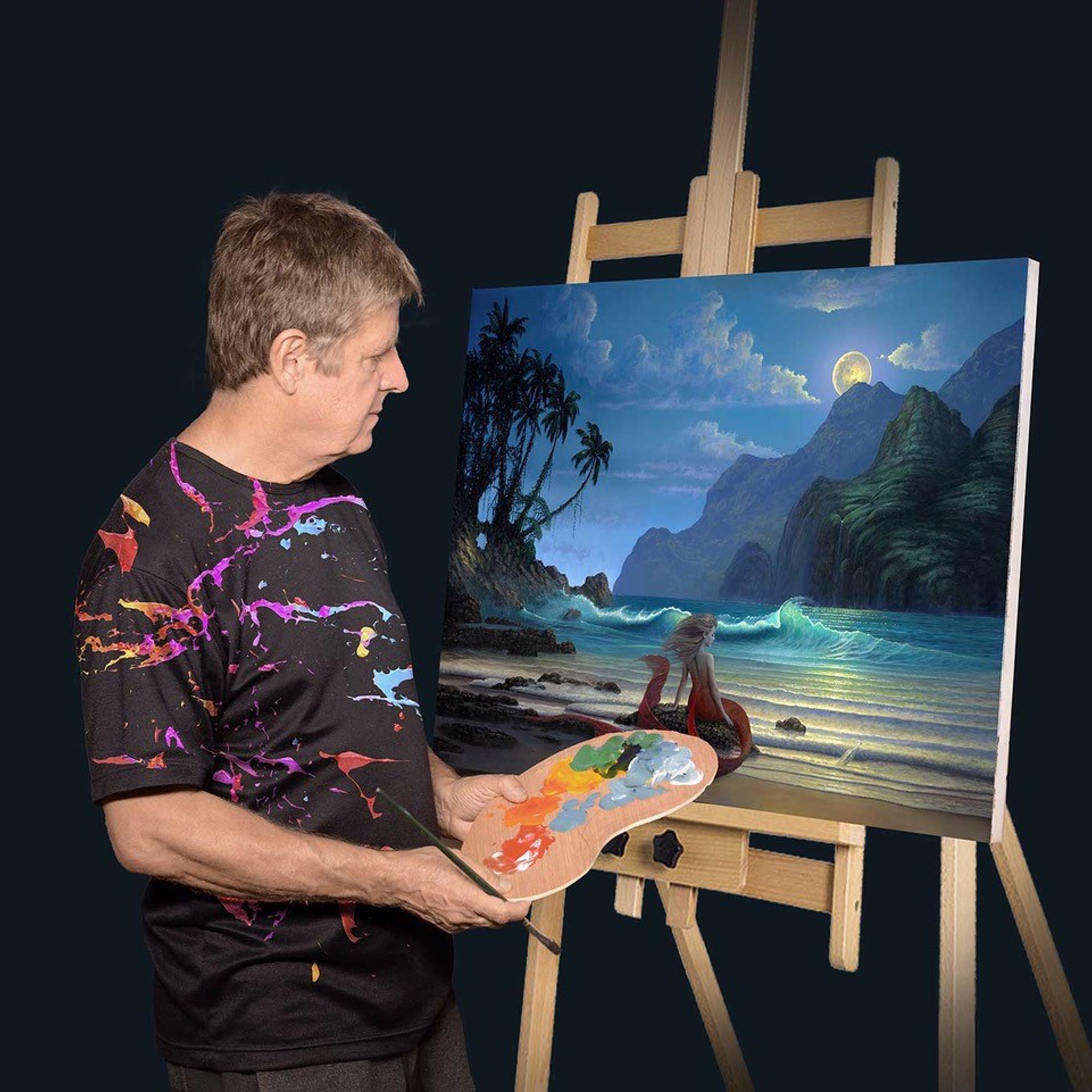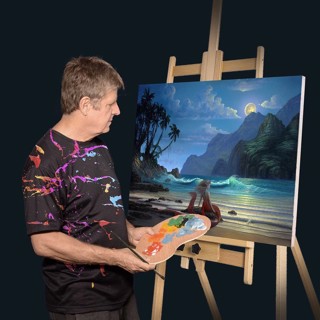 "My love of tropical environments and marine life has always driven me to create
images of paradise. Waterfalls, seascapes and dolphins have been the mainstay of my
portfolio since the 1980's. My inspiration for the "Windows to Paradise"collection
was actually a dream I had one night. I have been custom designing and building
window shaped paintings on canvas ever since. The scenes are my idea of the "perfect
view" of a diverse assortment of real and imagined vistas. These hand painted original
acrylic on canvas works are stretched over a custom patented wood stretcher in the
shape of an open window. I design each shape and engineer each shape to create these
works of visual illusion. Painting shadows and making each work appear 3 dimensional
is what makes my work unique and captivating." I love what I do and feel lucky and
blessed to be able to make a living as a professional artist. I enjoy every minute, and it
does not feel like work to me.
Read More