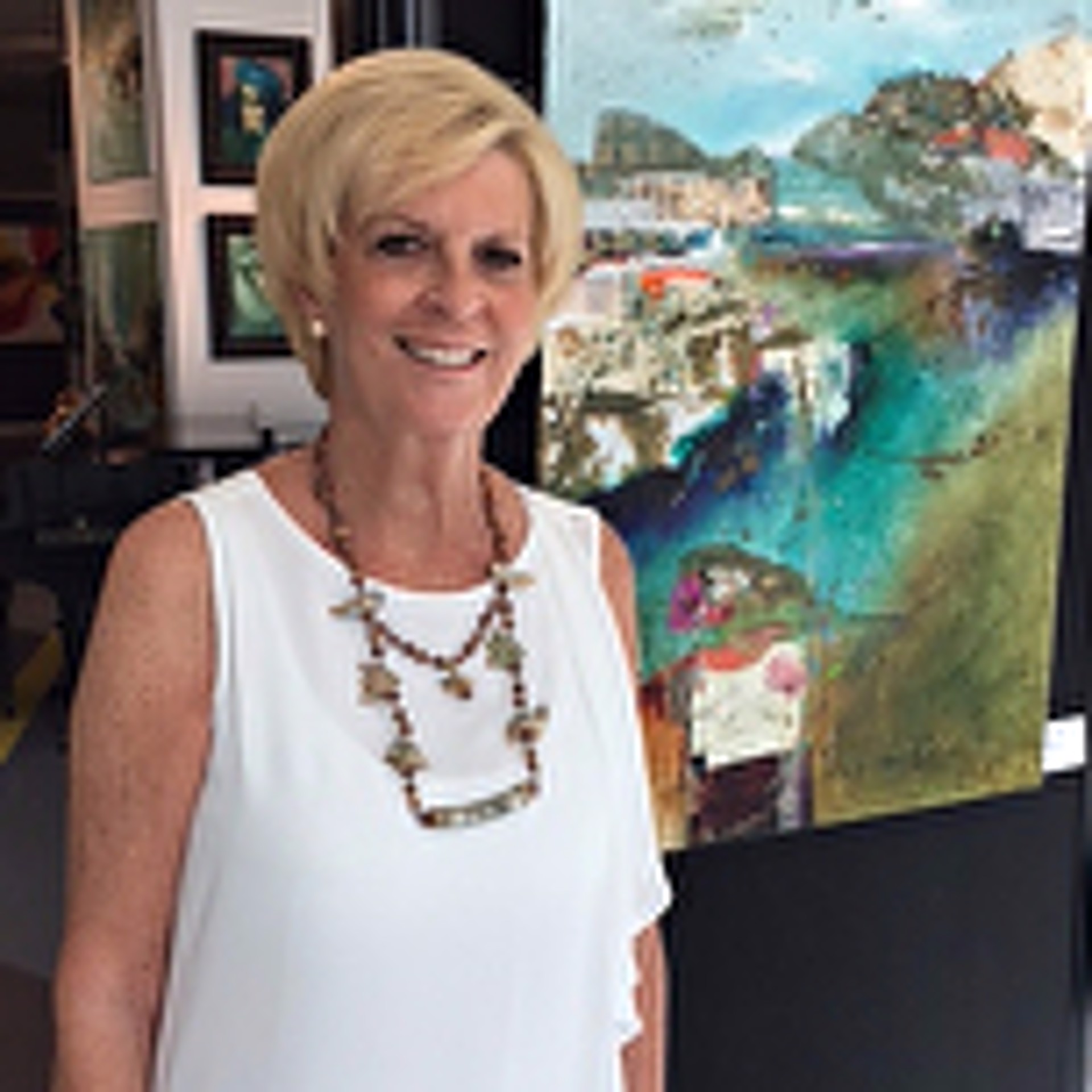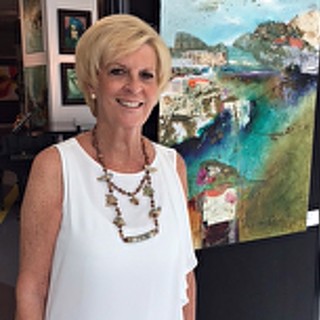 Get a studio tour from Joanne in our Spotlight Series!
Joanne Miller Rafferty creates unique and exciting abstract landscapes. Within each painting, find the wonderful textures of exotic papers, acrylics, polymers, metallic powders, collage and minute glass beads that reflect light and color. At the end of the day, when artificial light takes over from natural, detect a change in Joanne's paintings due to the many layers of paint and color.
Chasen Galleries has represented Joanne for more than thirty years! Her versatility and evolution as an artist have maintained the strong demand for her works.
Joanne Rafferty's work captures the beauty and essence of the natural world. With a keen eye for detail and a passion for vibrant colors, her art transports viewers to serene landscapes and captivating scenes. Her use of light and shadow creates depth and dimension, adding a touch of realism to her paintings. From lush forests to serene coastal vistas, Rafferty's portfolio showcases her versatility and skill across various subjects. Each piece evokes a sense of tranquility and invites viewers to appreciate the wonders of nature. Explore Joanne Rafferty's artwork at Chasen Galleries and experience the beauty she brings to life through her brushstrokes.
Joanne is a member of The National Association of Women Artists.
Read More