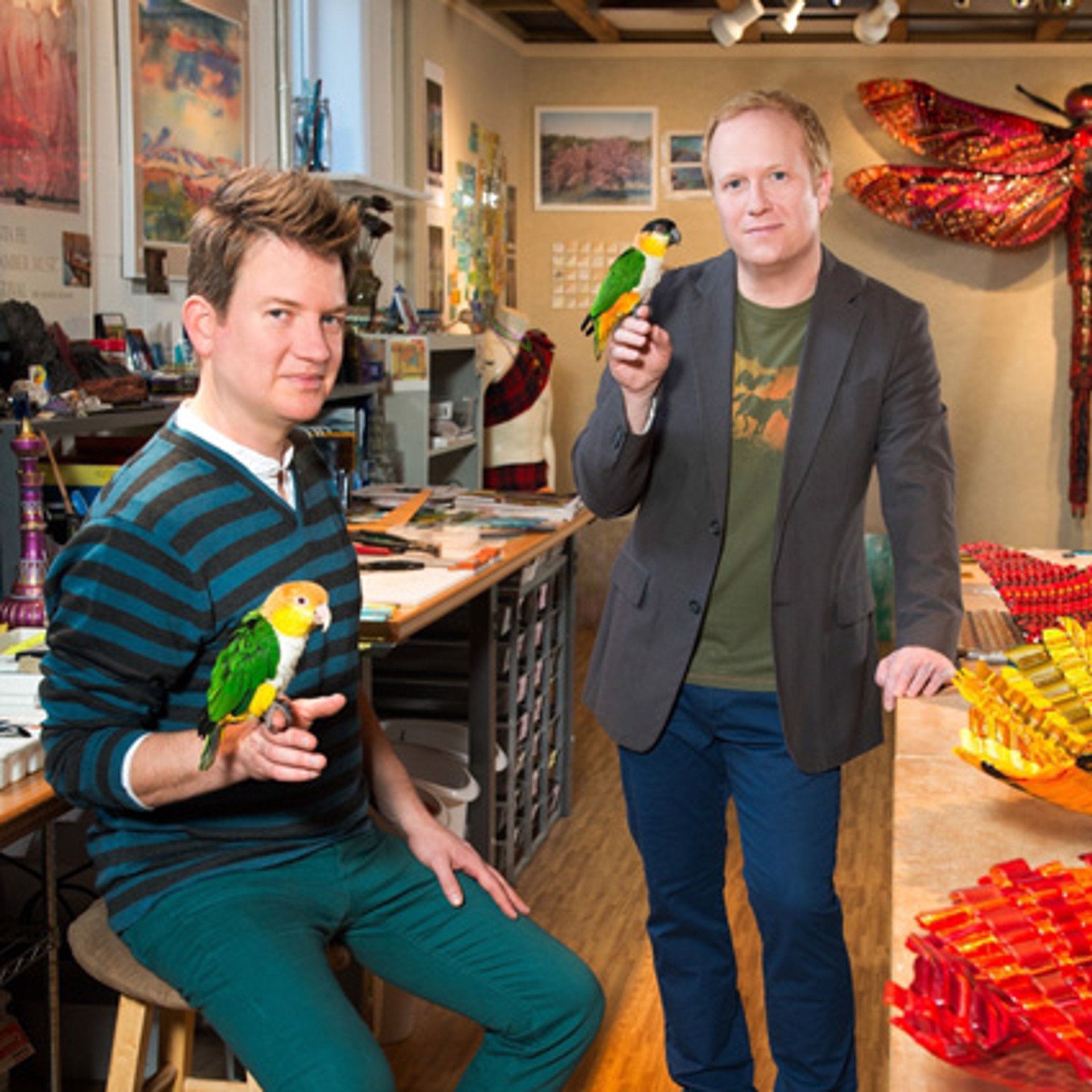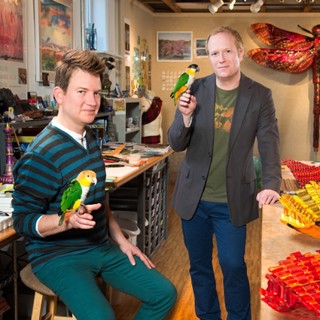 American artists Eric Markow & Thom Norris developed the process of weaving glass at the turn of the 21st century.
After a decade of stained glass, Markow & Norris debuted one of their first woven sculptures in 2003 at the Bullseye Connection Gallery in Portland, Oregon and their first public show was in 2004 in Baltimore, Maryland. Since their debut, over 50 publications and news outlets have covered their story and pictured their unusually complex sculptures, including Southern Living, Robb Report, Interior Design, Luxury Living, The Advocate & The Washington Post. They have been featured on television on CBS Sunday Morning and Fox Morning News among others.
Both artists have science degrees outside the arts which help bring other disciplines to their enigmatic creations. They have exhibited in many cities including New York, Miami, Philadelphia, Washington DC, Austin and Chicago (SOFA). Markow & Norris live in Bowie, Maryland with their 21 year old parrot Simon.
Read More