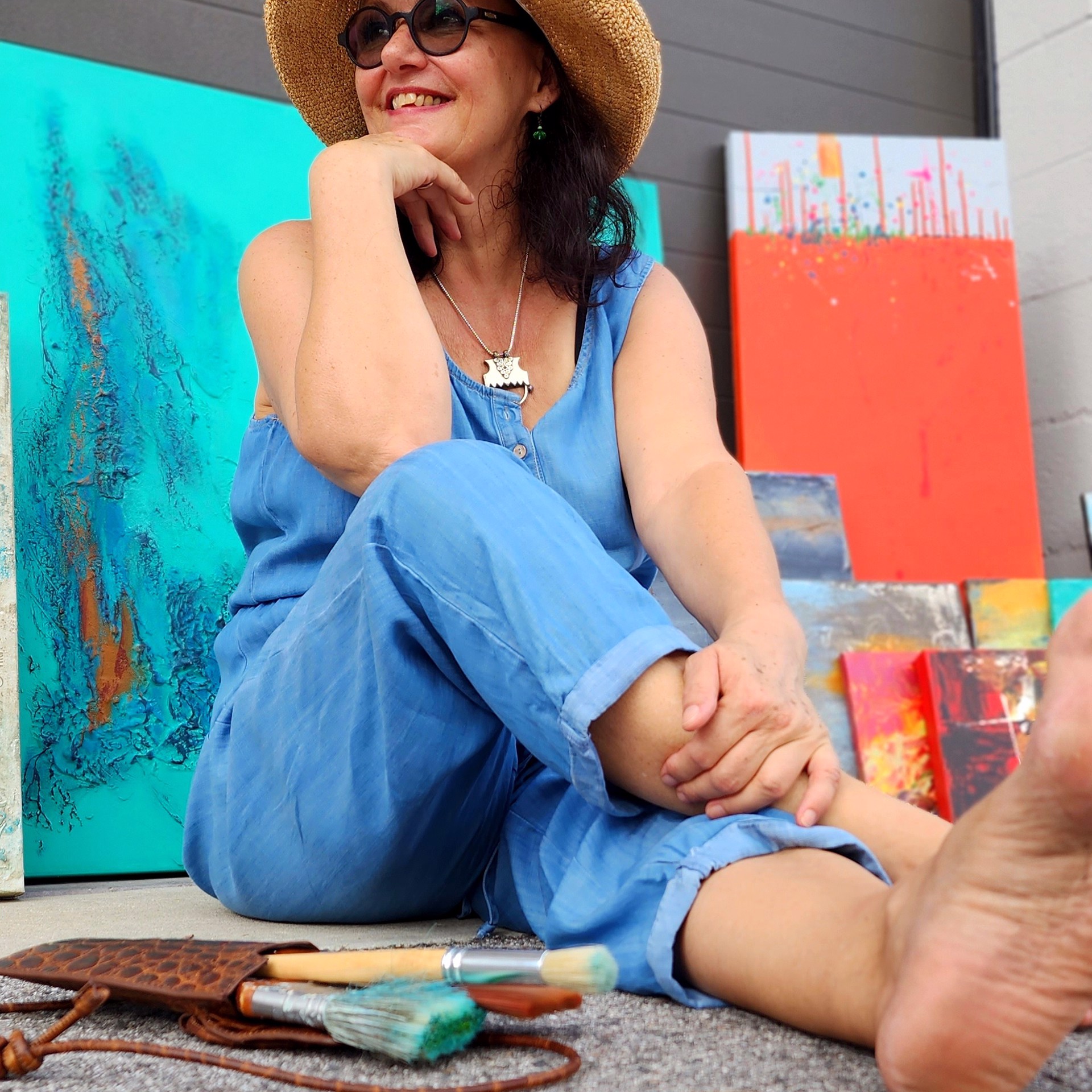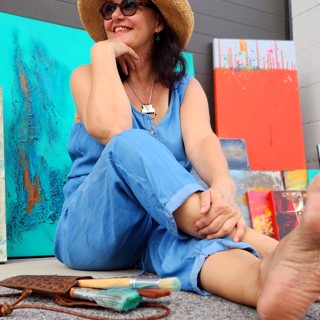 Bella Fraederich is an accomplished artist, world-traveler & restaurateur (co-owner at Ka Papa CUISINE). She was born and raised in Germany and has lived in various countries throughout her life. She has spent time in South Africa, South East Asia, and currently resides in Sarasota, Florida, where she pursues her passion for art.
Bella's artwork primarily focuses on abstract acrylic paintings. However, her journey as an artist is not just about her passion for art, but also her way of healing after experiencing a devastating loss.
In 2018, Bella's beloved husband passed away, leaving her in a state of shock and grief. Bella struggled to find a way to cope with her feelings, but eventually found solace in her art. She began to express her emotions and process her grief through her paintings. This process allowed her to find a sense of peace and healing that she had been seeking.
Bella's abstract paintings are a reflection of her innermost feelings, and her use of color and texture conveys a deep emotional depth. Her artwork is characterized by bold brushstrokes, intricate layers of paint, and a delicate balance between light and dark. Bella's paintings evoke a sense of both pain and beauty, and speak to the universal experience of loss and grief.
Read More