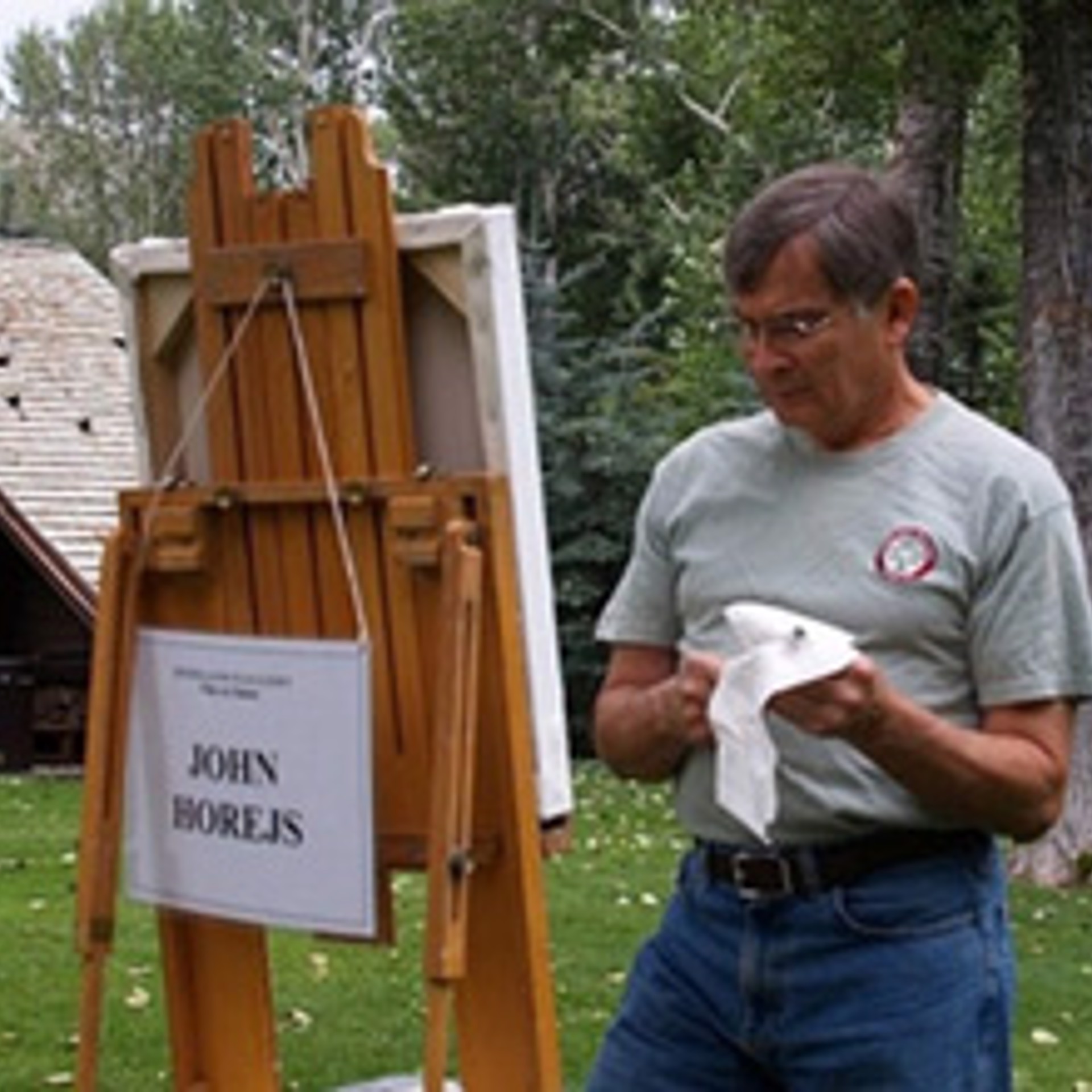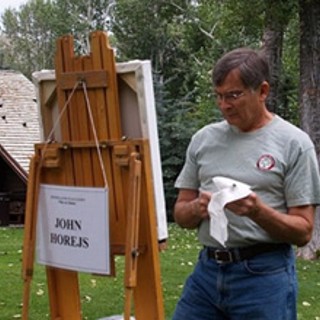 John Horejs began painting in 1973. His art education has been through self-directed, independent study. Many of John's paintings explore the beauty and richness of the wild flowers that are native to Idaho, where he lives part of each year.
Horejs' other imagery, with his flowing Impressionistic style, extols the virtues of the western landscape or an occasional tropical scene. John has the ability to make the viewer feel the flowers blowing in the breeze and the sun shining through the trees.
The rich color of Horejs canvases is achieved with the use of only seven colors and white. He uses the strongest hues, and mixes all other values, tones, and shades from the basics. Horejs works ala prima–wet oil onto wet oil paint, to quickly capture the colors and emotion of the subject.
Originally from Idaho, Horejs maintains studios in both Arizona and Idaho. He has worked as a professional painter for more than twenty-five years. Studying with Sergei Bongart, Jim Wilcox and Michael Lynch, Horejs learned to capture the vastness of the western landscape and sky, as well as the patterns and colors of wild gardens.
'John Horejs' work hangs in the collections of Paul Allen (co-founder of Microsoft), Steve Winn (Las Vegas resort owner and developer), Idaho Governor Dirk Kempthorn, Key Bank, Wells Fargo Bank, Boise Cascade, and Morrison/Knudsen, among many others.
Read More