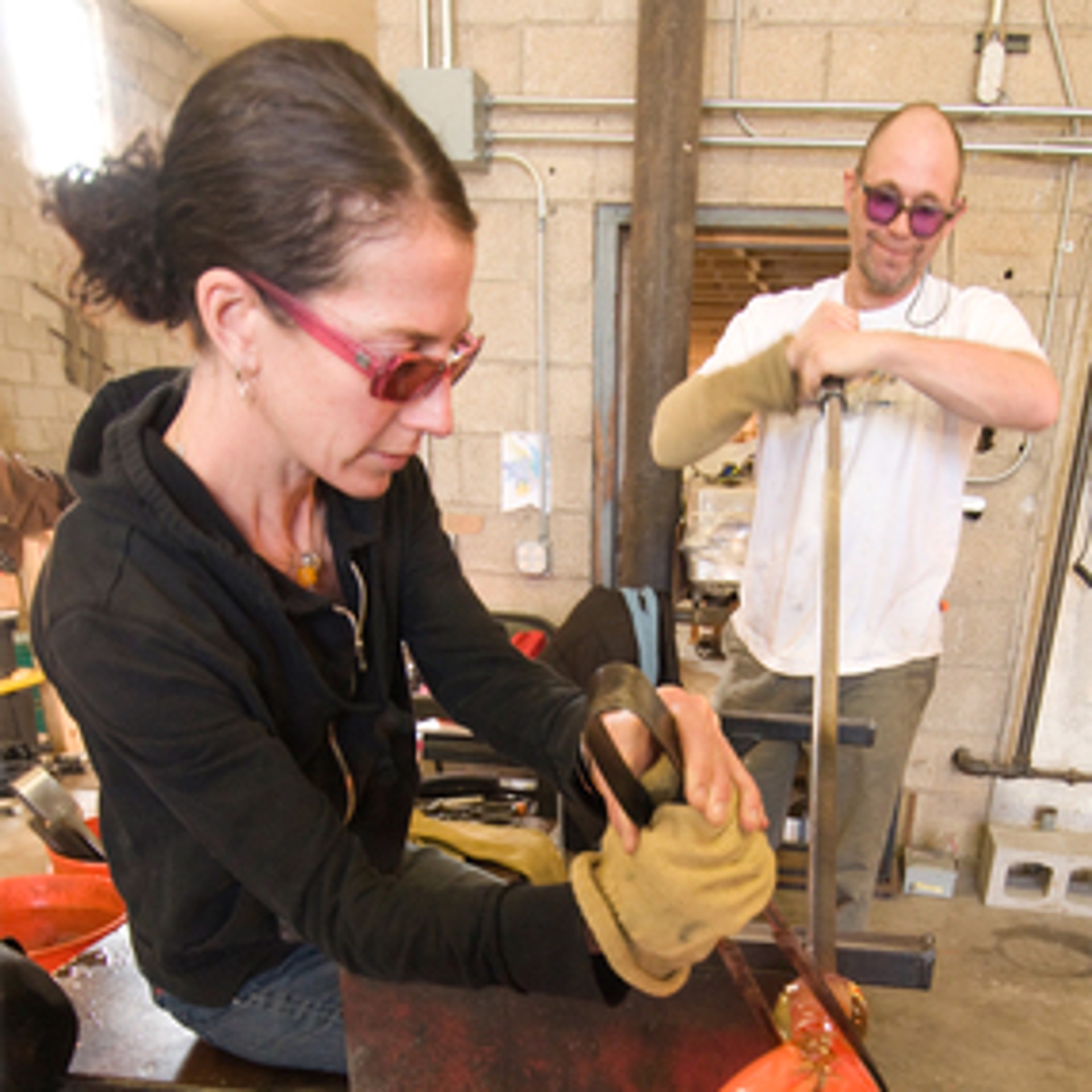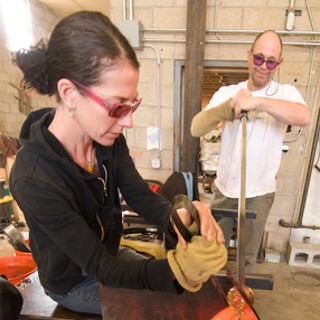 Hokanson & Dix is a creative collaboration of two glass artists.
In 1996, Bengt Hokanson and Trefny Dix opened their first glass studio in Greenport, NY. In this studio, they primarily cast glass to use as elements for their individual glass and mixed media sculpture and for custom architectural projects.
In 2000 they began a collaborative body of blown glass vessels. This early work was developed and made under the studio name, Boar Glass. This body of work experimented with the use of vibrant colors, murrinis, cane work and incalmos. This collection of work incorporated large blocks of color and color wraps that surrounded patterned layers, all flowing across the surface of their sculptural forms. Although much of the work was created as pieces in a series, each piece was an abstract painting and therefore, is unique.
Greenport's beautiful seascape and maritime environment was an early influence on Bengt and Trefny's work. They also found inspiration from the great abstract painters: Rothko, Gorkey and early Mattisse. Other sources of inspiration have been: world textiles, aquatic life forms, landscapes and urban graffiti.
Bengt and Trefny use a combination of traditional Italian and Swedish glass blowing techniques as well as many experimental techniques that they have developed in their studio.
In March 2010, Bengt and Trefny moved to Durango, CO for four years. They set up their glass studio and a glass gallery in Durango. The beautiful Southwest was a welcoming and inspiring location. It's vast desert landscapes and muted color schemes quickly became a new source of inspiration for their work.
In 2013, Bengt and Trefny relocated again to Bengt's childhood home in East Hampton, NY. They were able to move their glass studio to their home and the move has reignited their love for the beautiful maritime environment that surrounds them on Long Island, NY.
Read More