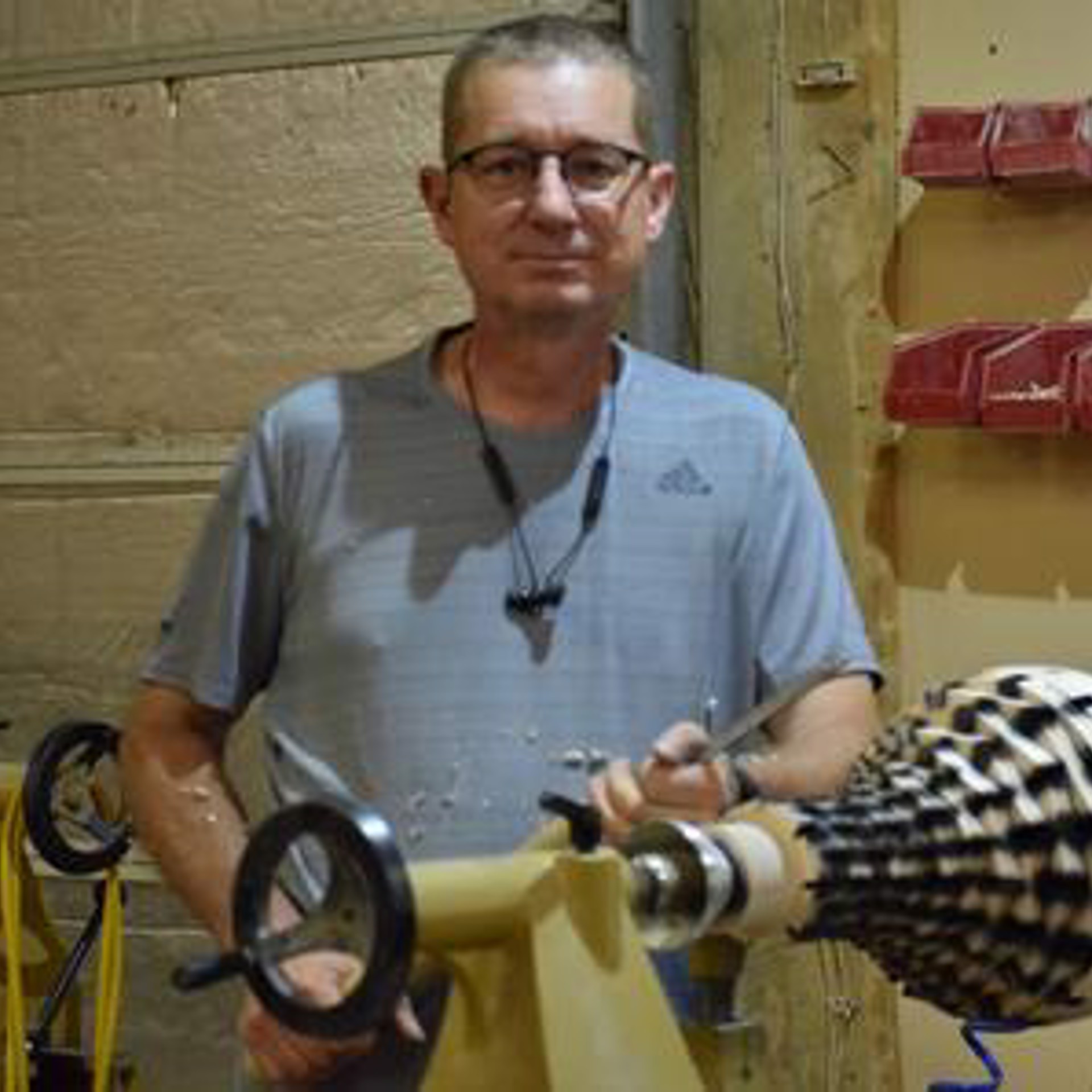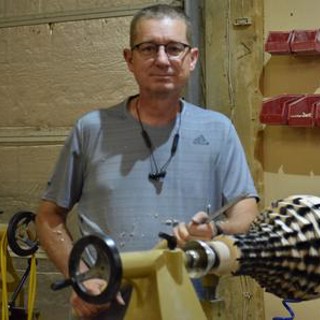 "Through careful design and use of color, I strive to give the organic medium of wood the elegance and luminosity of glass."

Joel Hunnicutt crafts gracefully shaped wood vessels that possess the luminosity of glass. His bold colors pair with classic forms to offer a delightful surprise for the senses. The play of light through open segments in many of his pieces makes for a fascinating display in any room.

Hunnicutt goes beyond traditional woodturning, using segmented construction as a primary design tool. He first cuts many small, precise pieces of wood, often three or more species, and assembles them into a rough form, which is then turned on a lathe. He often uses dyes and inks to transform these turned shapes into a rainbow of color. Pieces are typically finished with lacquer.

Approximately twenty years ago, Joel Hunnicutt signed up for a furniture making class at a community college. As soon as he turned the pedestal for the table he was creating, he was hooked—not on furniture making, but on using the lathe. He is primarily self-taught in the art of woodworking. His work is displayed in public and private collections throughout the USA, Canada, Asia, Europe, the Middle East, and the Caribbean.
Read More