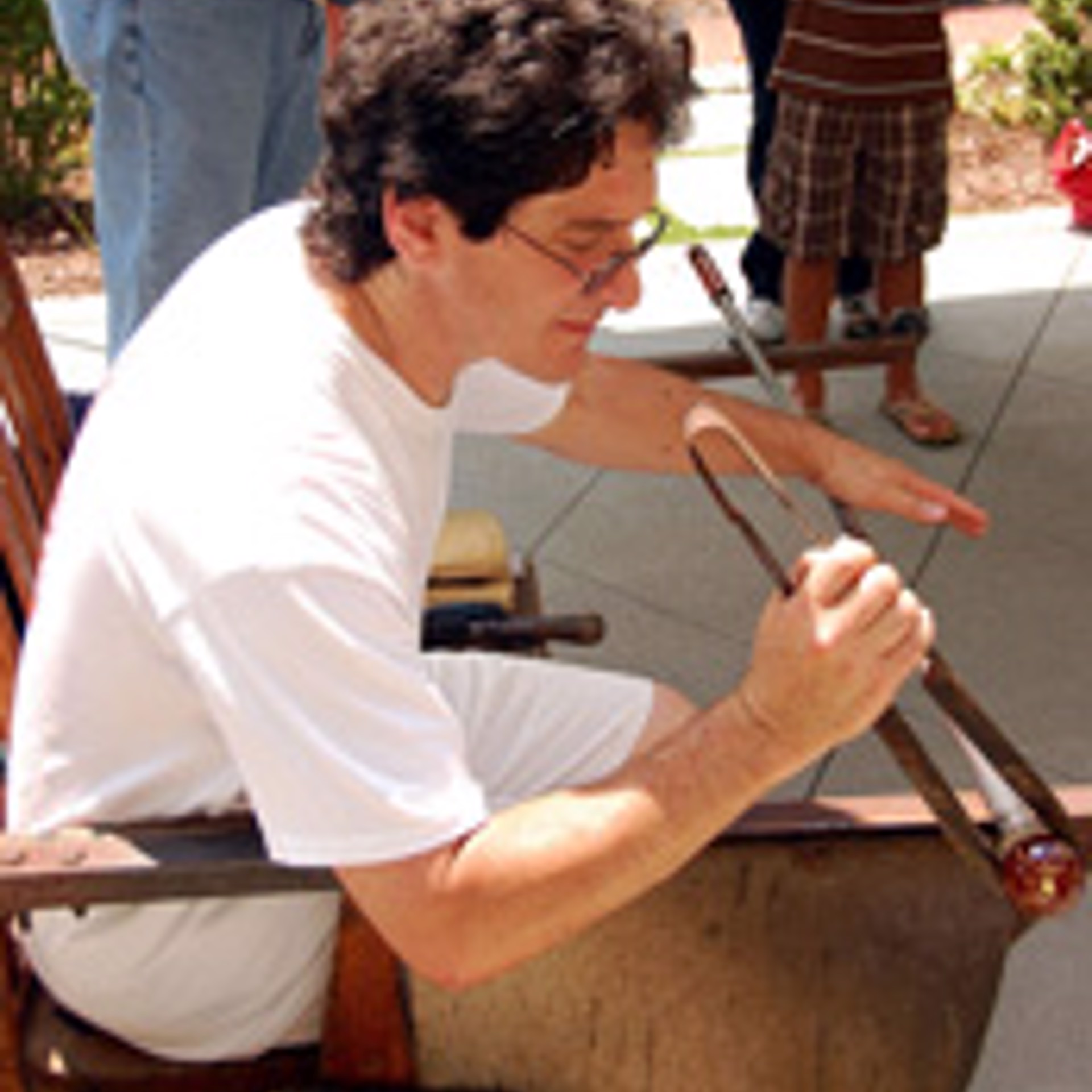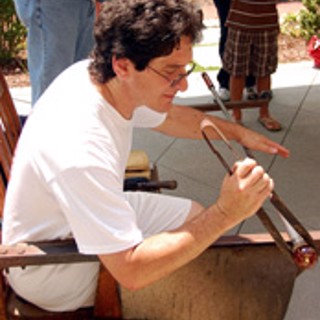 Glass artist Neil Duman was born in Baltimore, Maryland in 1955. Since early in his childhood, Neil has shown a propensity toward creating art. In 1973, he was accepted into the Maryland Institute of Fine Arts in Baltimore where he began his studies in Jewelry Design. In 1975, he transferred to Virginia Commonwealth University, VCU) in Richmond, Virginia to enter their expanded program in Jewelry Design. Neil pours molten glass into a heated mold for a casting. It was while at VCU that his advisor, artist Kent Ipsen, introduced him to the art of glass working. What was initially a suggestion as an interesting class to fill his schedule has developed into his artistic ambition. As Neil stated, "After working in almost every other material, I finally found what I was looking for." Neil went on to finish his undergraduate in metal and glass. He continued exploring the material during a year of graduate study at VCU.
Neil opened his first independent studio in 1978. "I love the liquid state of glass, the way it can be transformed into almost anything I can imagine. The glowing hot mass, flowing and moving around and within my tools, has never bored me." In an article on Neil Duman, writer Jill Melichar stated that "Duman's glass sculptures play with the luminescence of light…his pieces are gracefully abstract swirls that create a dance of light careening against itself. He emphasizes their organic quality by adding elegantly sparse splashes of vibrant color."
Neil's creations go beyond the symmetrical forms so often seen in glass. A constant in his work is his willingness to explore his medium by using different techniques and styles.Luxurious colors nad shapes characterize Duman's works.Neil's art is usually a compilation of several traditional and modern methods. His artwork has been described as graceful abstract shapes of highly creative designs.
Read More