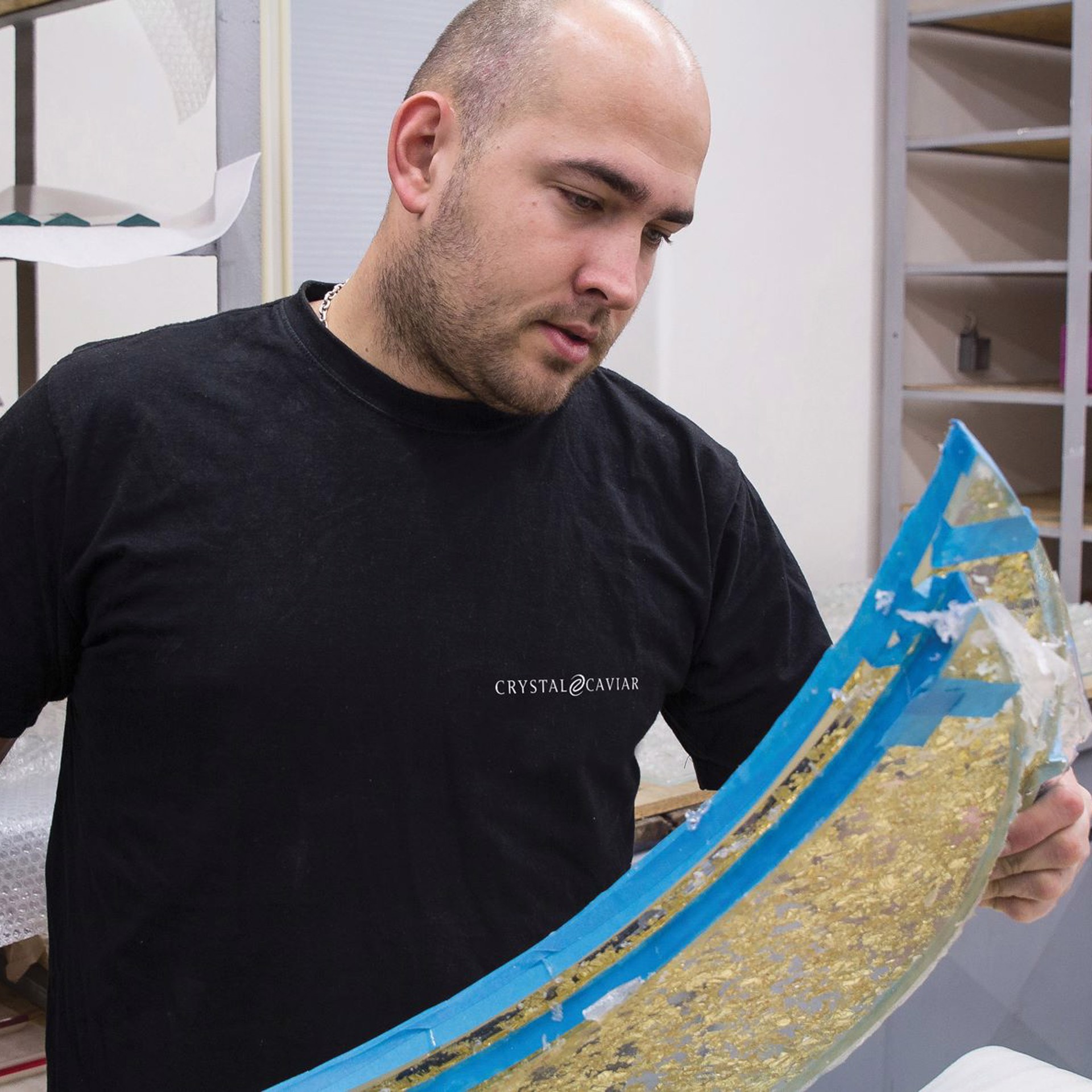 Jaroslav Prošek works in Česká Lípa in Northern Bohemia, in the heart of Czech glass industry. He specialises in designing and creating unique glass sculptures, but he also works with other materials, such as wood, stainless steel, or marble.
Jaroslav Prošek is not a typical artist, who loves art from his childhood, is consistently educated and does practice work. Jaroslav Prošek's journey to the world of glass art took some time. After secondary school he worked at technical departments of big Czech factories.
There he improved his manual skills and learned to fix any problem before the final product is done. When he started to work at Crystal Caviar company, a small company producing luxury chandeliers and glass sculptures, his thinking about creating products has changed.
He found out that products cannot be only well made, but also aesthetic, create by hand from the most luxurious material to the first-class art products. Then he started to make his first de- signs of glass sculptures.
At the beginning of his art career, he had an opportunity to learn basic skills in Vlastimil Beránek's and Jan Frydrych's ateliers. Their influence to Jaroslav Prošek's work is obvious
Read More