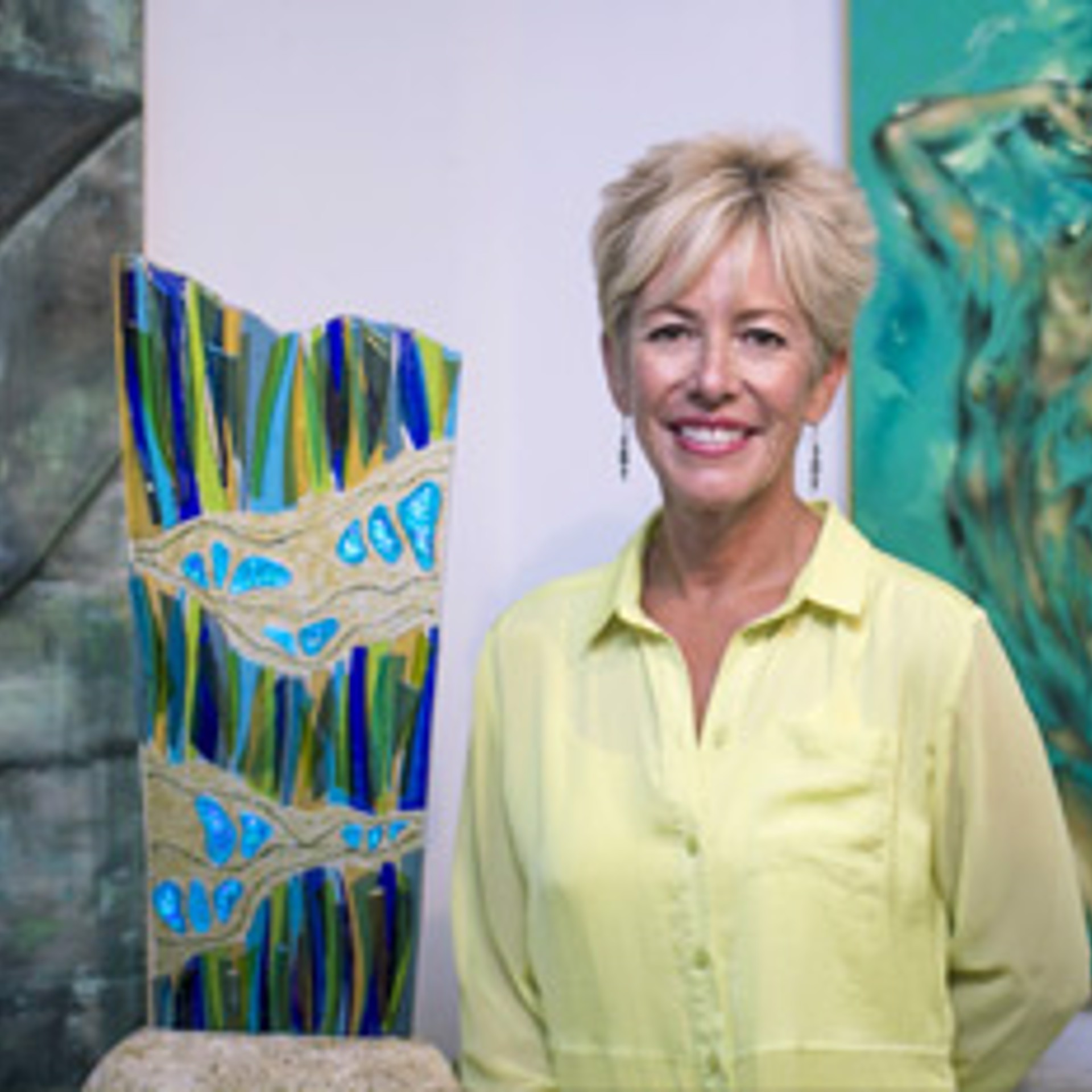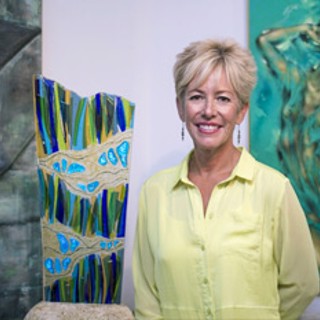 Cathy Shepherd is particularly drawn to the vivid blues found in nature — representing both sky and sea, expansiveness, freedom, and intuition. Cathy's luminous pieces, with their vivid sapphires, teals, and turquoises, depict an emotional landscape of depth, wisdom, confidence, and faith. Cathy's azure pieces often stand alone, but she occasionally interweaves pearly pinks, emerald greens, and fiery oranges to create custom, one-of-a-kind pieces that have become immediately recognizable as her signature style.
Before embracing life as an artist, Cathy had carved out successful careers in fashion design, international fitness, and yoga instruction after earning a Bachelor of Fine Arts from the University of North Texas in 1980.
In 2009, Cathy decided it was time to re-fuel her artistic fire by bringing her creative energy to life again — this time with no limitations. With her husband's encouragement, Cathy delved into the world of glass artwork. She took professional glass art lessons and her instructor immediately recognized her talents. Her life has never been the same.
Cathy has created a style all her own, and her complex and energetic works of dimensional-fused glass art are all about texture. Today, Cathy melds together her love for color, dance, architecture, fashion and nature into the inner workings of the body by fusing glass. This balance creates an emotion the viewer can hear or feel when interacting with the visual energy of the piece.
Read More