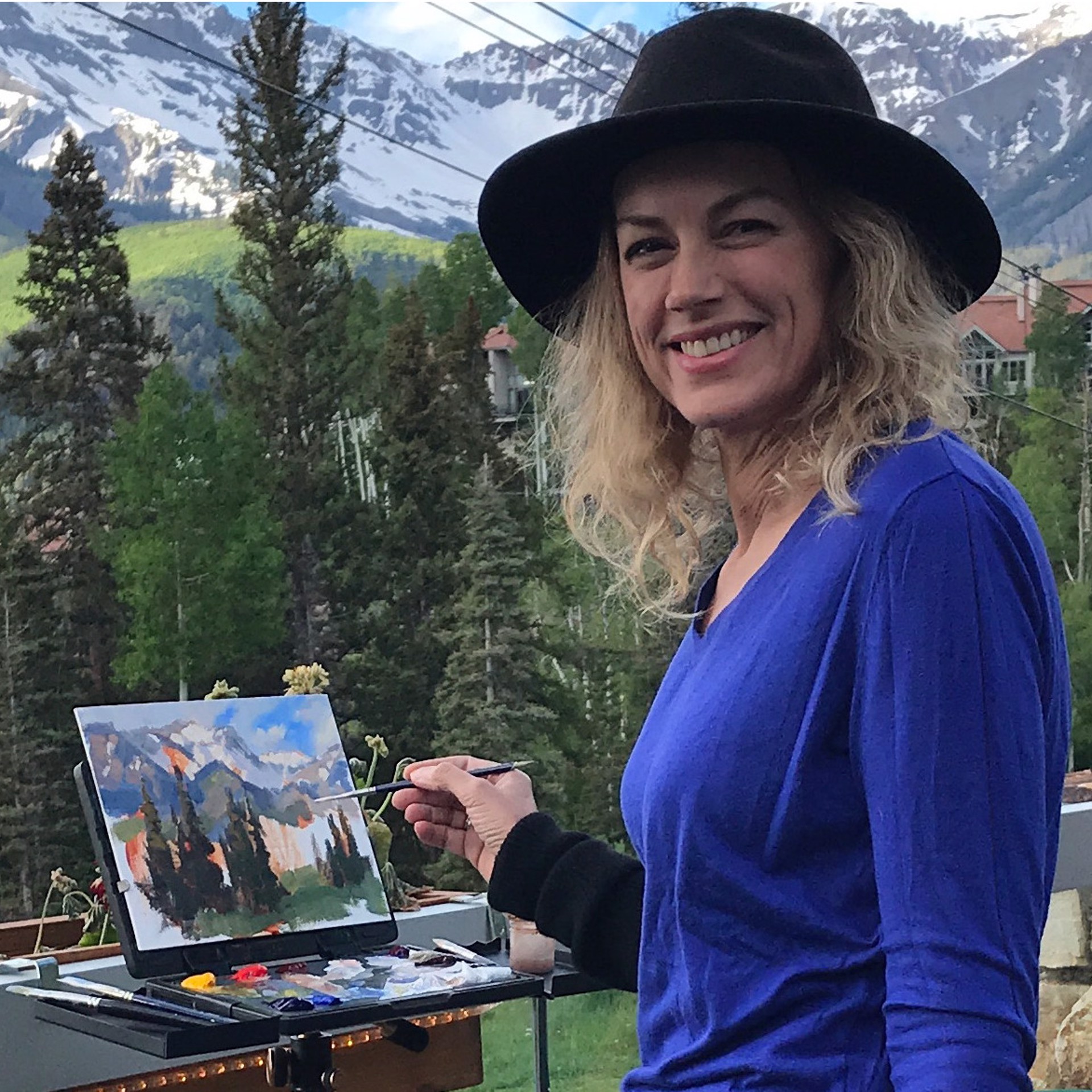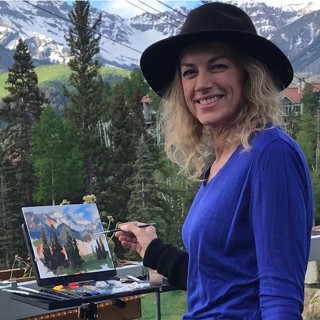 Christine Lashley's art career has spanned 30 years. As a teen she studied in Paris at the Parsons Art Institute and the Sorbonne, continuing on to earn her BFA at Washington University in St. Louis. She worked for several years as muralist and graphic artist but returned to fine art after her children were born. With many national and international exhibits to her credit, Lashley continues to win awards. She has won multiple awards at Oil Painter's of America (OPA) juried shows including Best Landscape at the 27th OPA National. Her painting "Twilight Libby Hill" has been on the cover of Plein Air Magazine and also won an award at the international 2019 Art Renewal Center show (selected from over 4300 entries in 73 countries). Lashley is a frequent participant in competitive, juried, week-long outdoor painting events and has averaged an award at each event since starting in 2011.
For over 20 years, Lashley has conducted numerous art workshops. Her new instructional art video "Paintings that Sparkle" produced by Liliedahl, is listed as one of their best-sellers, and another video will be released in 2021. Lashley will be a featured demonstration artist at the Plein Air Convention (May 2-6, 2020) in Denver, CO with over 1,000 attendees.
Her art has been published in North Light Books, American Artist Magazine, American Art Collector, Fine Art Connoisseur, Plein Air Magazine, and the Washington Post.
Artist Statement:
Christine Lashley's art is about the beauty of a moment held in memory. Her paintings often fuse reality and the abstract, using color and texture to look realistic from afar but dissolve into abstraction up close. Although nature features prominently in her work, living in Europe for a number of years and traveling widely has influenced her art with exposure to many cultures and landscapes. Most of her work is created in oil, but she also paints with gouache and watercolor.
Read More