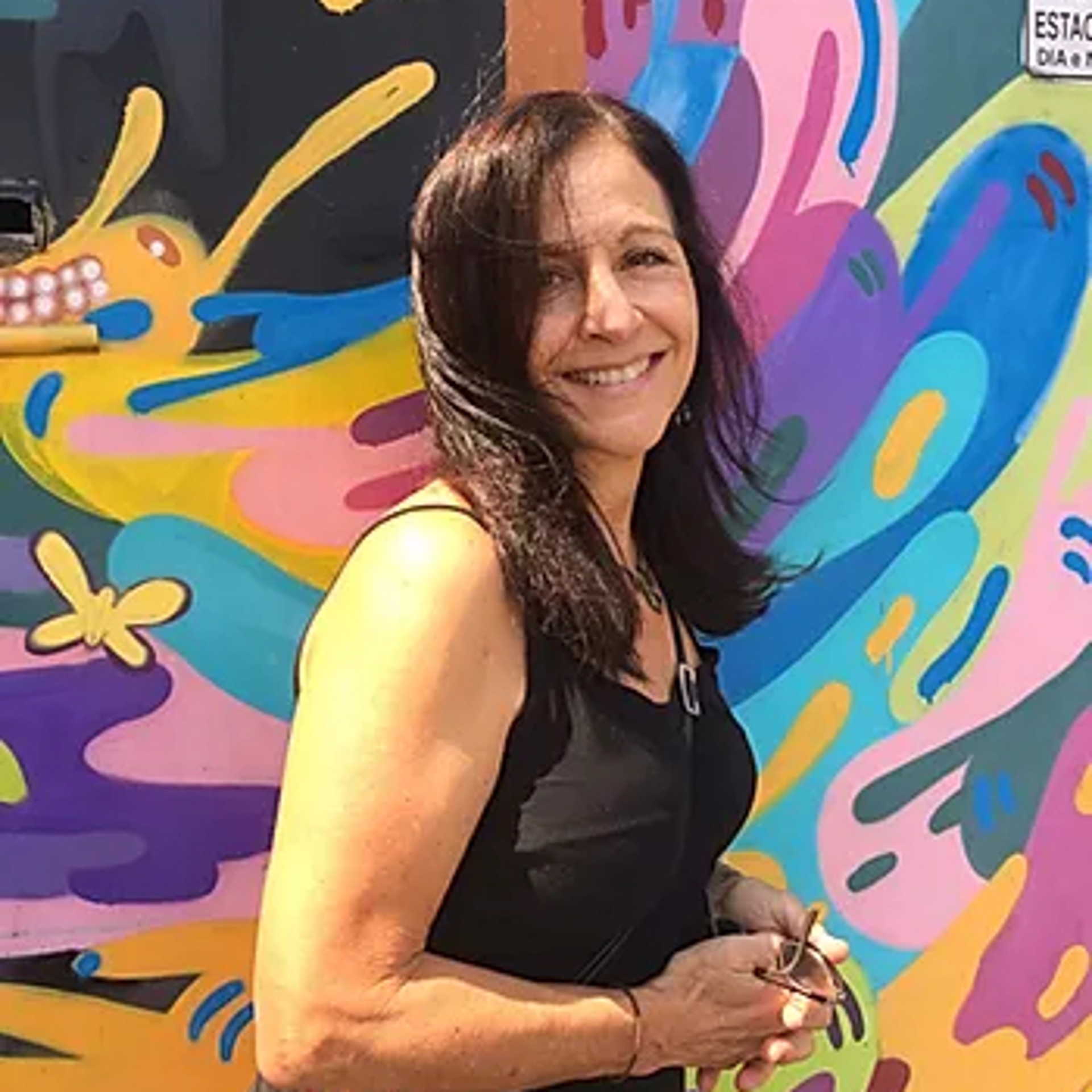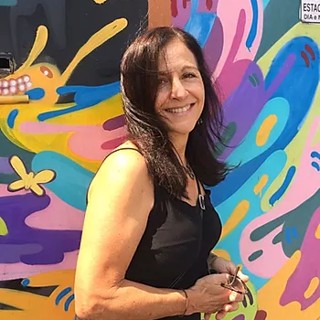 Alina Fonteneau was born in Cuba and lived in Puerto Rico, Venezuela, and in the USA before moving to Brazil. A lover and keen observer of nature, her work at times seems to spring not only from her imagination, but from nature itself. References to flowers, shells, and ocean life abound in her world, a unique universe of color, shapes and movement, a synthesis of the fantastical and the organic. Moons, seeds, stars, forms turning and opening to the sun, or shining from the ocean or the sky—all find life in the infinite spiraling movement of Alina's playful freedom and creativity. Her work is real but goes beyond reality.
Although her sculpture seems to run in two parallel paths, they are actually very connected: the shapes of the smaller, more intimate earth-toned pieces are not very different, upon closer analysis, to the larger, colorful ones.
Her fiberglass totems, which range in size from 30cm to 2 meters, are vibrantly colored assemblages which evoke the exuberance and light of Brazil's vegetation. Bronze makes its appearance in her series inspired by ocean life, either on its own or in a mixed-media context, as in her newest series (Ho'oponopono), where marble resin is combined with metal inserts.
Alina holds a B.A. in Studio Art from Mount Holyoke College (South Hadley, Massachusetts) and an M.A. from New York University (specialized in Sculpture). She has participated in exhibits in Florida, New York, Connecticut, Paris, Belgium, Puerto Rico, and in Brazil, where her work has been seen in the MuBe and in the Museu da Casa Brasileira.
Read More