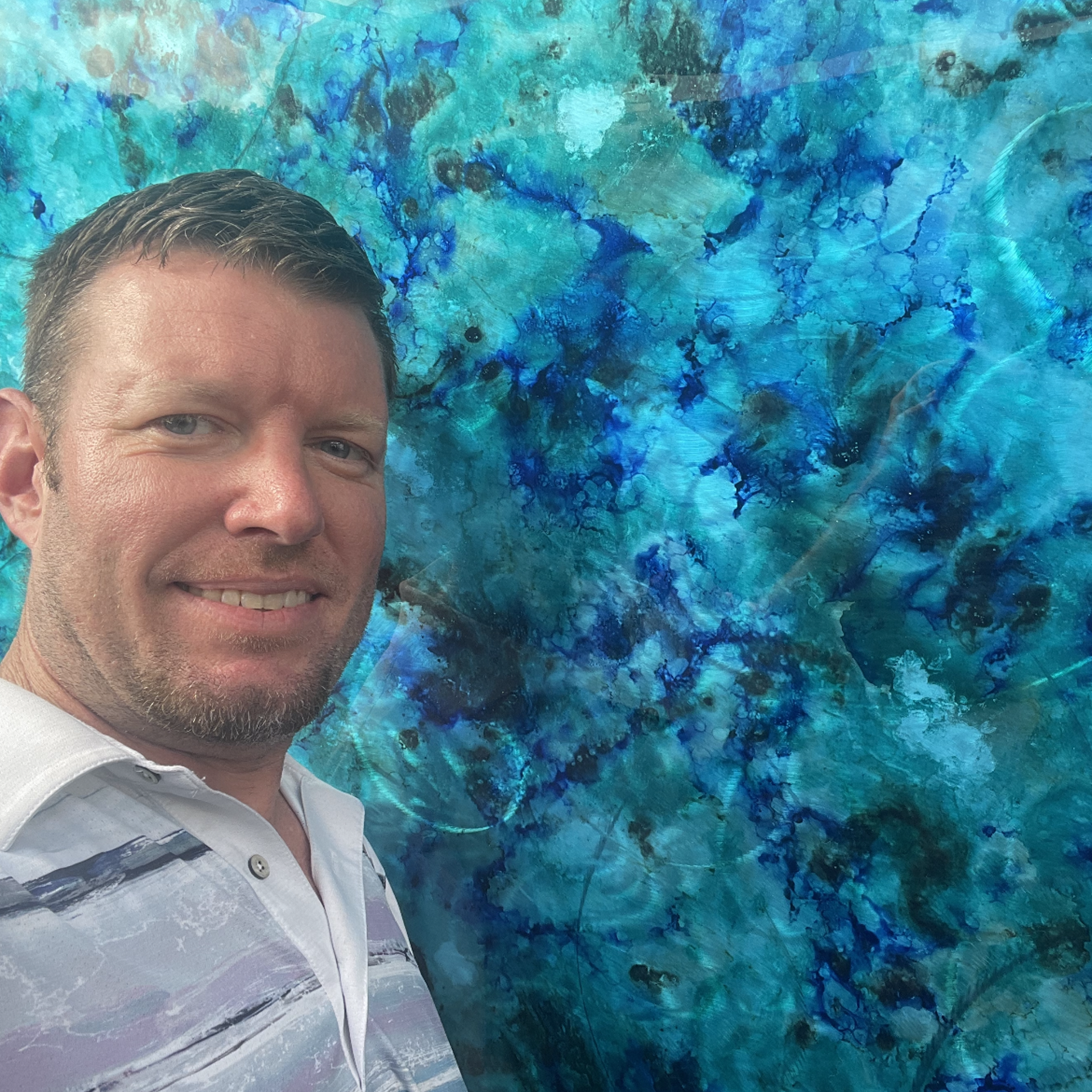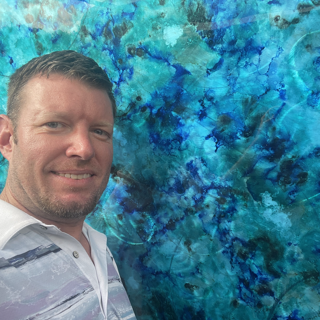 Steven Lloyd has been painting since 2003 as an automotive painter. He is mostly self taught and trained himself by reading up on the trade and picking up a spray gun to see what he could accomplish. Starting with NAPA/Martin Senour in February of 2004 he went through basic classes like "Color Adjustment and Blending" to "Painter Certification". These classes were just the beginning of his career and served as a great foundation and understanding of the automotive paint industry.
He attended his first ever Airbrush Action Getaway class in Charlotte North Carolina for Automotive Graphics in May of 2005. At this seminar he was able to work with top celebrity airbrush artists. After the three day hands on class he knew he was going to strive to become a custom painter. The airbrush seminar was the perfect foundation to custom painting and Steven really discovered his hidden talent that week.
In 2006 he started Lloyd's Airbrush & Design and has since then created many works of art including cars, trucks, bikes, and even modern metal wall art. At the beginning of 2007 he was hired as a Technical Representative for Auto Paint Supply Company. Steven has gone through an extensive amount of advanced classes including "Product Training" and "Color Tinting" for leading manufactures like PPG and Akzo Nobel Coatings. Towards the end of 2007 he attended airbrush classes through PPG Industries in Baltimore Maryland instructed by Paul Stoll. This class really educated Steven on the Vibrance Collection that PPG has to offer. He was amazed at what he could accomplish with some of the colors. Steven was also selected by Akzo Nobel to help develop both Volcano Red & Orange for the Mclaren MP4-12C supercar in Atlanta GA.
Towards the later part of August for the past three years he has had his artwork on display at the Richmond Nationals Hot Rod Show at Richmond International Raceway with PPG Industries. This event has been a great opportunity to show his talent to the public. He was able to talk with many people about the Vibrance Collection and to some that were interested in the ground metal artwork he has been doing. Ground metal artwork has been a new discovery for Steven since the beginning of 2007. He has finished many different one of a kind works of abstract art. He says that the possibilities are just endless with this technique. One of his most popular effects is the fire style art that he has mastered over the years. It is a technique that Steven calls "pigment flotation" in which he uses flammable chemicals to float the pigment onto the surface and then light it on fire.
His first ever entry to Art Works Richmond earned an Honorable Mention Award in January of 2008. For the next two years Steven continued to research and master his techniques until he was comfortable enough to move forward and take the next big step. On December 11, 2009 Steven sold his first ever publicly displayed painting titled "Lifeline" to clients from Colorado.
In January of 2010, just two years after his first submission ever to Art Works he decided to open his very own art studio at Art Works Inc. Studio 210 became the new location for Steven to proudly display his works of art to the public. A few months later, after going through a complete renovation, the studio was open.
In May of 2010, Steven was admitted to attend his first ever public art show event. Arts In The Park held at Byrd Park in Richmond proved to be a very successful event to start off a new career as an artist. Over the next few years Steven has had his artwork displayed in many local Richmond area restaurants. This was great exposure to the public which enabled him to even sell some of the works of art.
In 2015 Steven made the decision to become a full time artist. By doing this I have been able to focus more on my art which is what I enjoy doing the most. He attended 15 art exhibits in 5 different states with record sales. In 2016 Steven had a bigger vision and an even more successful year attending 19 shows in 6 different states.
For the next 4 years Steven focused on selling his works of art mostly throughout Florida in places like Naples, Sarasota, Ft Lauderdale, and DelRay Beach. In July of 2019 due to personal reasons Steven had to take a break from the art world for a few but continued to do some commissions along the way. Then COVID came along and we all know how that has changed things. As the world slowly opens back up Steven is currently re-booking shows again and looking forward to getting back to what he loves doing.
Read More