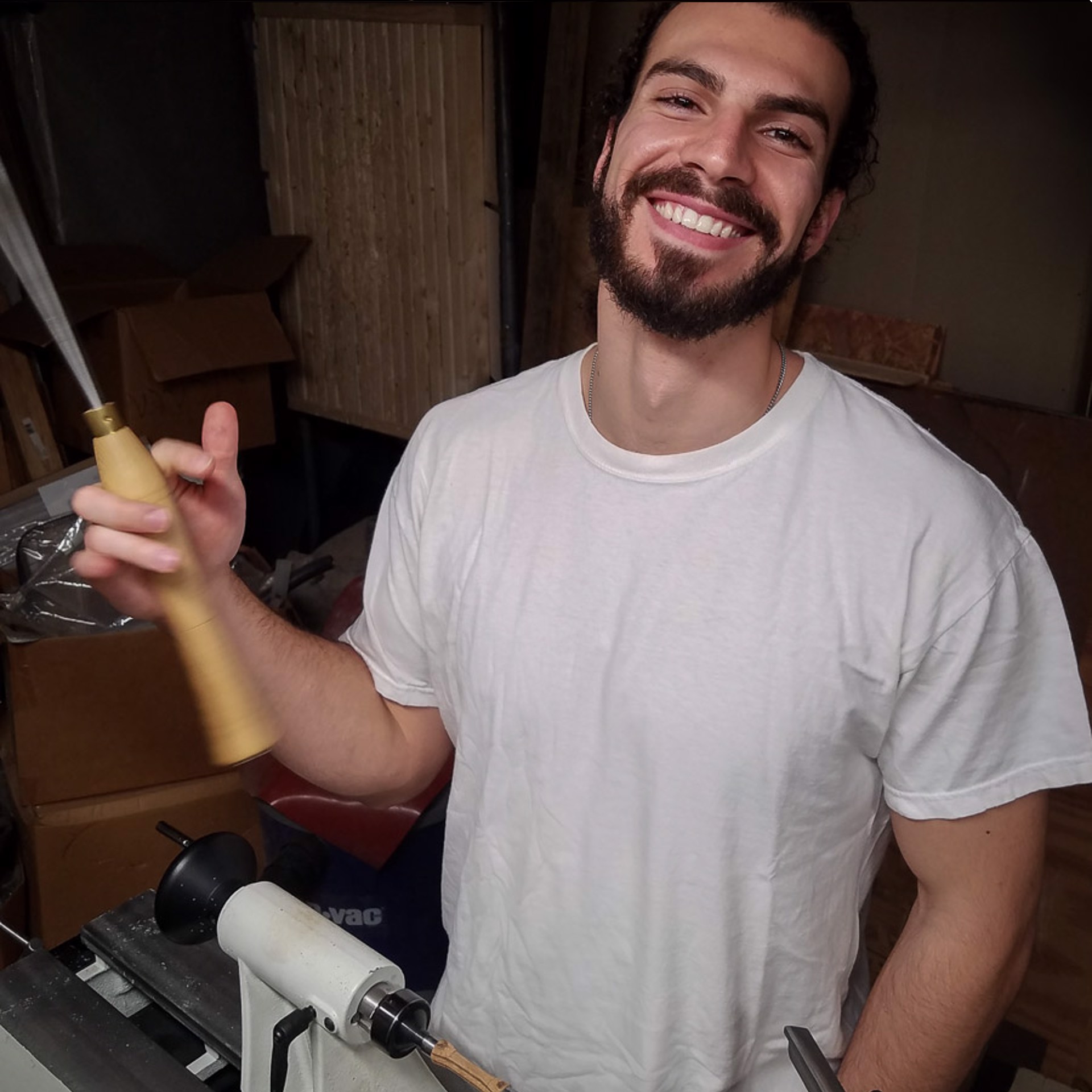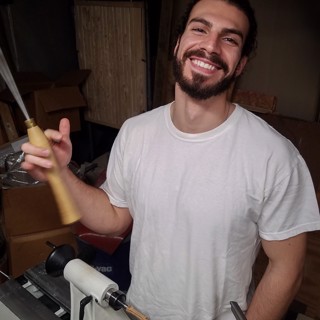 Turning Point Pen Co. specializes in creating significant meaning through high-end writing instruments. They create artisan fountain and rollerball pens, as well as a few complementary items, which are all hand-crafted in Richmond, Virginia.
Owner/designer Michael Kahwajy-Hyland draws inspiration for their signature pieces largely from significant milestones in life. "These pens are meant to represent something bigger than what they are physically. This creates a whole experience around owning and using a Turning Point writing instrument - it's more than just a really nice pen." While they do offer signature items, the majority of their work is custom. "I'm especially fulfilled designing custom pieces because the pens get to be inspired by the client themselves. There's something so personal about a pen already, the tool we use to bring our amorphous thoughts into reality; and when that instrument uniquely represents the individual using it... That's a special experience."
Michael has been crafting pens for well over a decade and decided to build a brand around his work in 2015, launching Turning Point in 2017. His mission is to "add an extraordinary detail to life" by creating items that promote appreciation, build bonds, and elicit emotion. He explains, "because of the meaning and significance within them, each pen tells a story. And when someone owns and uses an item with that level of significance, it becomes part of their story, their identity, and their legacy."
Turning Point pieces are often commissioned for special commemorations and meaningful gifts. They have commemorated personal events such as graduations and career milestones, large public events, and they even have some celebrity projects in their repertoire.
One of their most notable pieces yet was the Rumors of War commemorative pen for Kehinde Wiley, the artist who painted President Obama's portrait for the National Portrait Gallery.
Michael aims to continue doing high-impact projects in order to inspire other creatives to find the meaning in their work and make their impact with it.
Outside of Turning Point, Michael enjoys spreading energy and motivation as a professional Lebanese "Dabkeh" dancer and event speaker.
Read More