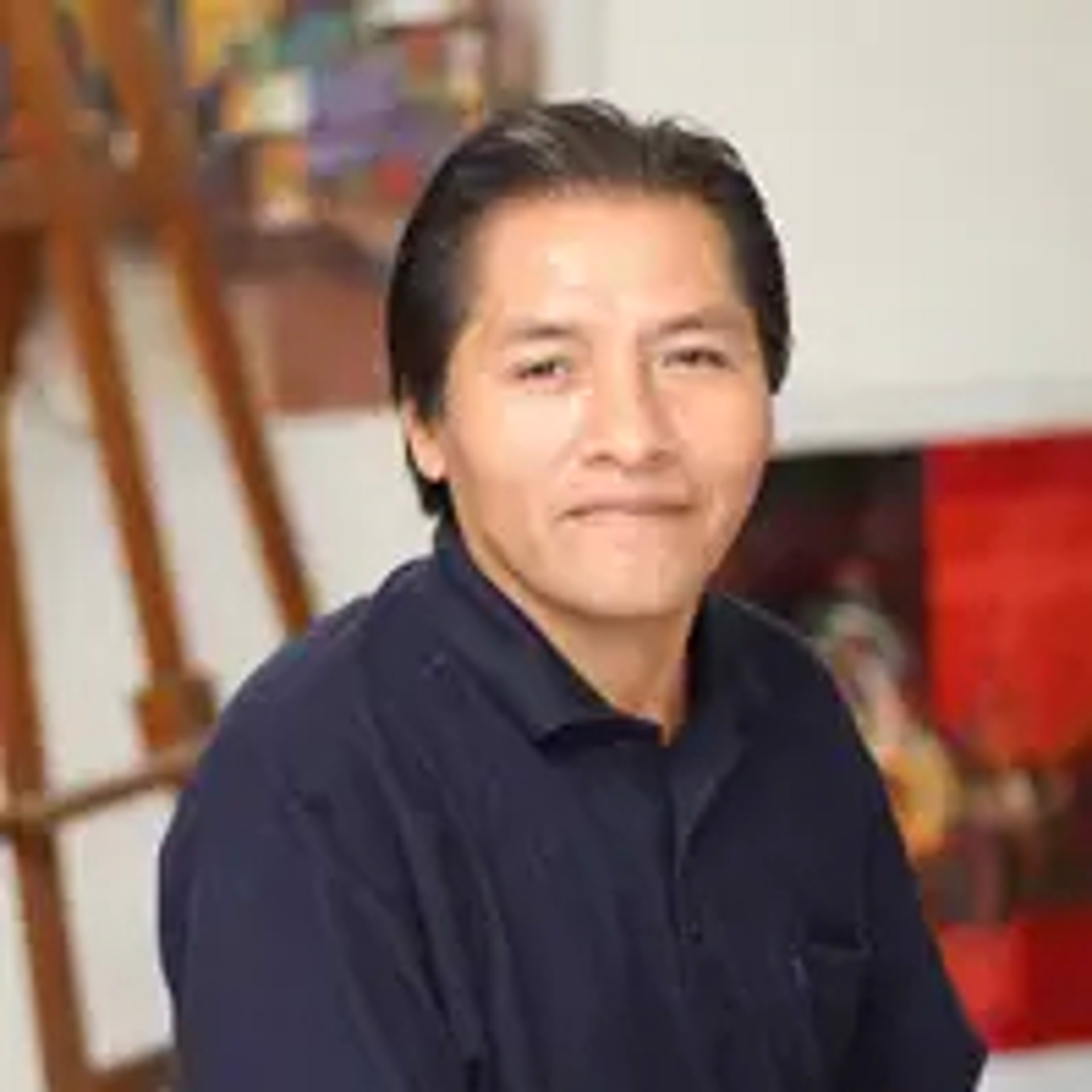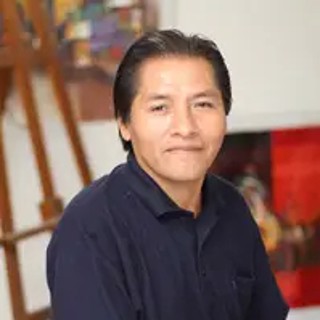 Americo Ccala, on life making art:
"I was born in 1964 in the beautiful city of Cusco, where I lived with my mother. When I was 12, we moved to the capital where I finished my schooling and went on to the Escuela de Bellas Artes del Peru for five years. My origins in art were basically in school where my art teacher taught me to draw and paint. From that moment, I was totally in love with art. I began working on my own, with oils, brushes and canvases and also learned by observing and imitating professional artists. From childhood on, my hobby was always drawing and painting. When I do this, I feel like I'm in a cloud in a world of my own.
My work is abstract and extremely subjective. It is charged with the emotions I've experiences throughout my life, and I've been collecting these through the years and by way of travel in recent years. What motivates me most is my desire to grow as an artist, to take my art to the whole world and share it with as many people as I can. I strive to show the essence of life itself for the everyday person who lives in his or her labyrinths with happiness and suffering. These paintings are subjective and intuitive creations.
My greatest challenges have been to live exclusively from my paintings, and to travel, and show the entire world that I want art to be a part of their lives. My paintings are created with much love and enthusiasm. You'll find the soul of Peru inside a painting, the energy of a millenary past, the mystique of Cusco. I use a universal technique that fuses Peru's ancient and modern cultures."
Read More