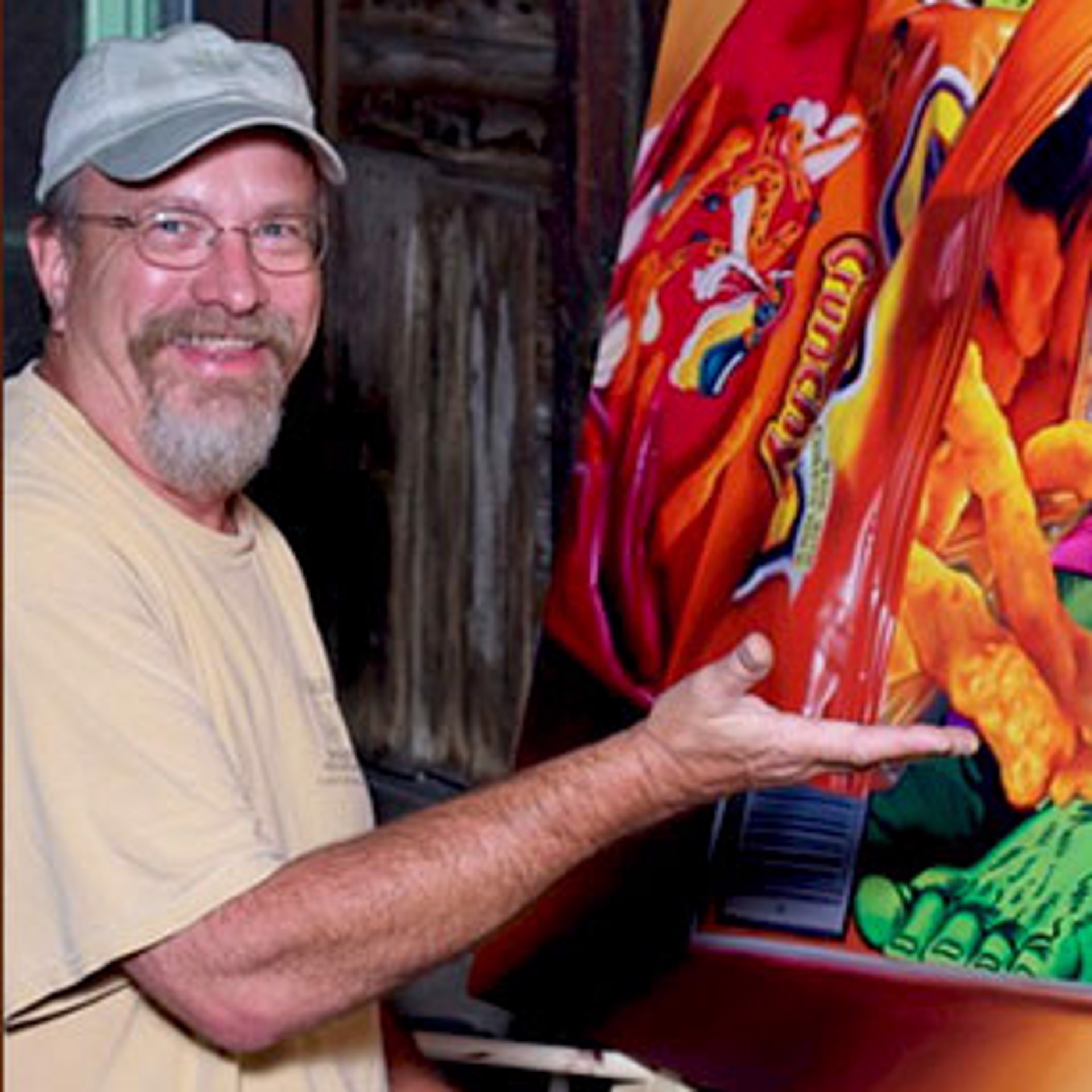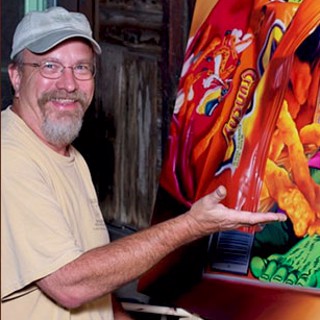 A combination of Pop Art, photography and textural paint strokes, Doug Bloodworth's work was born from inspirations that began when he was a boy, and have grown into the refined craft of photorealism.

In 1974 Doug earned a degree in Commercial Arts and went on during the early stages of his career to work in several genres of the art world. From painting caricatures to billboards, Doug's pursuits steered him towards the mastery of fine art techniques and a working mentorship with Marv Gunderson, the exclusive artist for the Marlboro brand. Painting iconic works on billboards all over the country was a highlight early on in his career and he still draws from the inspiration and lessons learned during the tour.

I love western art. Old Indian portraits and buffalo are my favorites. My work is so diverse in subject matter, I was wondering a while back why I haven't stayed with a certain style, and what they could all have in common. Then I realized if I put all of my paintings in one big room and took a visual tour, it would be a view of my life. From the paintings already mentioned, to the paintings of left over spaghetti on the plate in the sink(Porky)...the stuff in the fridge...(Starving Artist)...to the box of nails in my studio, my work is a glimpse of my inner self and what I see around me. So, all of these paintings do have a connection and that connection is me.

Doug has since been commissioned to paint two 30' x 200' murals at Tampa's Tropicana Field, a project which took six months to complete and inspired him to focus solely on painting fine art pieces.

The influence of paper printed comics from eras past is still tangible in Doug Bloodworth's photorealism. Combined with decades of artistic technique and the personal connection offered by his custom works, Doug's collectability is rapidly growing. He is now recognized in the international art community as one of the premiere photorealist painters of this period.
Read More