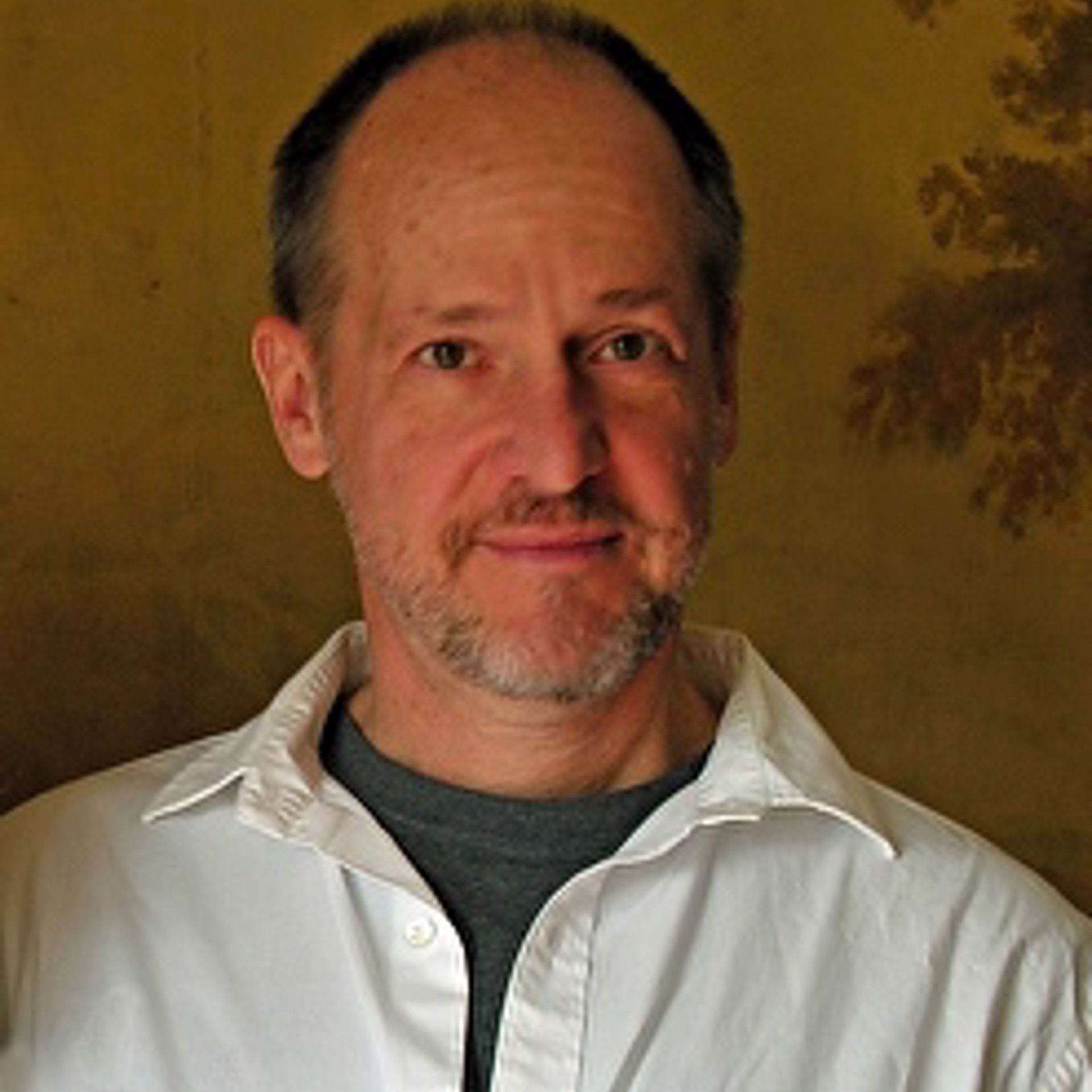 Born in Annapolis, Maryland in 1952, Charles Iarrobino studied painting and printmaking at Virginia Commonwealth University and Syracuse University, graduating with a BFA in Painting and Printmaking in 1974. A signature member of Oil Painters of America and the American Impressionist Society, he has had numerous one-man shows on the East Coast as well as in his adopted state of New Mexico.
A lifelong fascination with color expressed itself initially in abstract painting, but since moving to northern New Mexico in 1981 the brilliant high desert light dictated a change in the direction of his painting. Years of attempting to capture aspects of that light resulted in an artistic output dominated by landscapes, street scenes and gardens. In the past two decades numerous visits to France and his ancestral home, Italy, have opened the door to a growing range of subject matter, from the small harbors of the south of France to the calli and canali of Venice. Numerous paintings of cafes and open-air markets are evidence of a growing fascination with human interaction, personal space and body language as well as a continuing appreciation of interior space and exterior architecture.
Living in New Mexico has provided something of a "continuing education experience" owing to the lessons taught daily not only by the radiant light but through the cross-pollinating conversations regarding technique and aesthetics that are inevitable in an area teeming with painters. Influenced early on by the Impressionists, Iarrobino was later to find inspiration (as have so many others) in the masterworks of John Singer Sargent, Joaquin Sorolla and Anders Zorn. He owes an additional debt of gratitude to 20th century masters Henri Matisse and Richard Diebenkorn as well as contemporary luminaries such as Quang Ho, Dan McCaw, Jon Redmond, Terry Miura and Ben Aronson - and others too numerous to list.
Read More