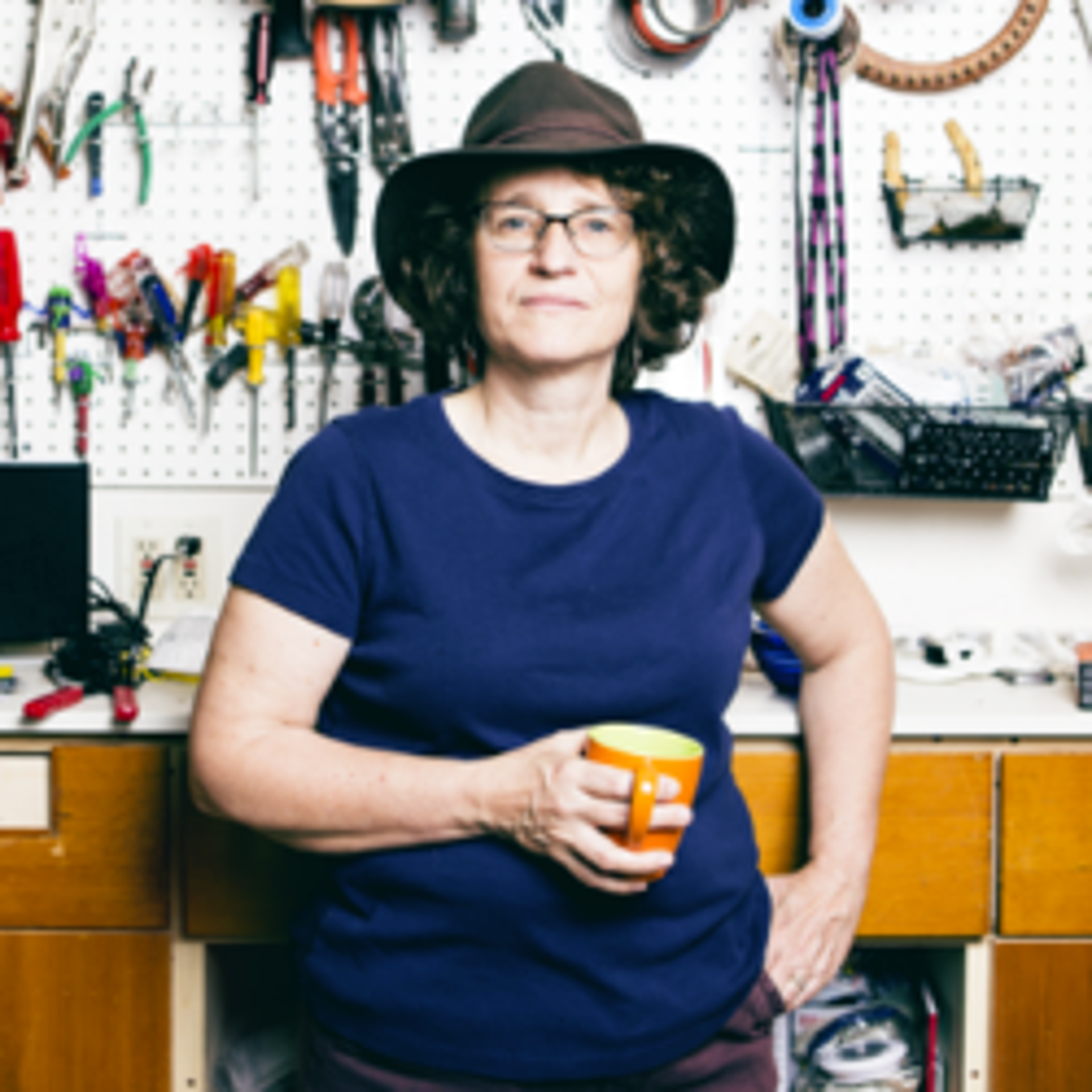 Carol Milne received a degree in Landscape Architecture from the University of Guelph, Canada in 1985, but realized in her senior year that she was more interested in sculpture than landscape. She has been working as a sculptor ever since.
After casting iron around glass in graduate school, she experimented with many materials: clay, bronze, concrete, wood, glass, epoxy, fiberglass, mosaic and found objects. In 2000 she seriously returned to glass and has been working primarily with glass ever since.
Carol is the lone pioneer in the field of knitted glass. Pushing the limits of her material through persistent and relentless experimentation, determined to combine her passion for knitting with her love for cast glass sculpture, she developed a variation of the lost wax casting process to cast knitted work in glass.
"I see my knitted work as metaphor for social structure. Individual strands are weak and brittle on their own, but deceptively strong when bound together. You can crack or break single threads without the whole structure falling apart. And even when the structure is broken, pieces remain bound together. The connections are what bring strength and integrity to the whole and what keep it intact."
Read More