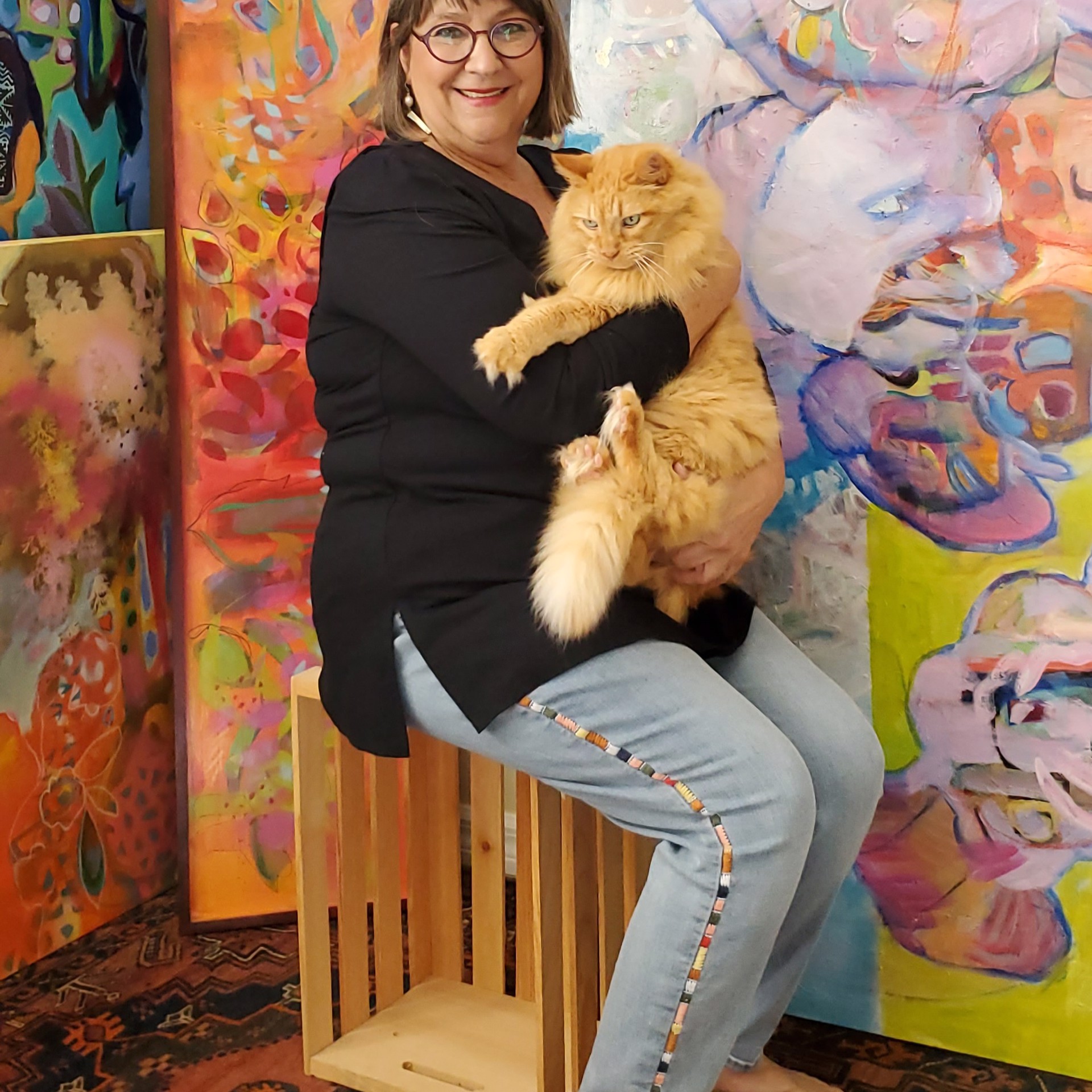 Diane Boone creates art freely and intuitively from personal memories, dreams, and nature. Her artwork is richly detailed and evocative, and her approach is not necessarily analytical. Boone says, "I don't merely capture an image. I strive to capture a feeling … an emotion. I want my art to speak to you and make you smile."
An established artist and world traveler, Boone finds great joy in the seduction of color and texture. Her work is a spontaneous dance of refinement and rebellion.
"My eye is caught by the inherent beauty of nature, the complexities, layers, colors, and the cycles. There is connectivity that comes from the aloneness of creating my art."
Diane Boone resides and creates at her studio in Venice, Florida and wherever her travels take her. She regularly exhibits in galleries and enjoys creative collaborations with collectors and interior designers across the US. Look for Boone's work to be featured on season four of Bargain Mansions with Tamara Day airing on the Magnolia Home Network in November 2022.
Education
The University of Missouri​
The Kansas City Art Institute
Additional studies: Frank Szaz; Sarah Oblinger, Paint or Die Studio; pastel, encaustic, photography, mixed media collage
Read More