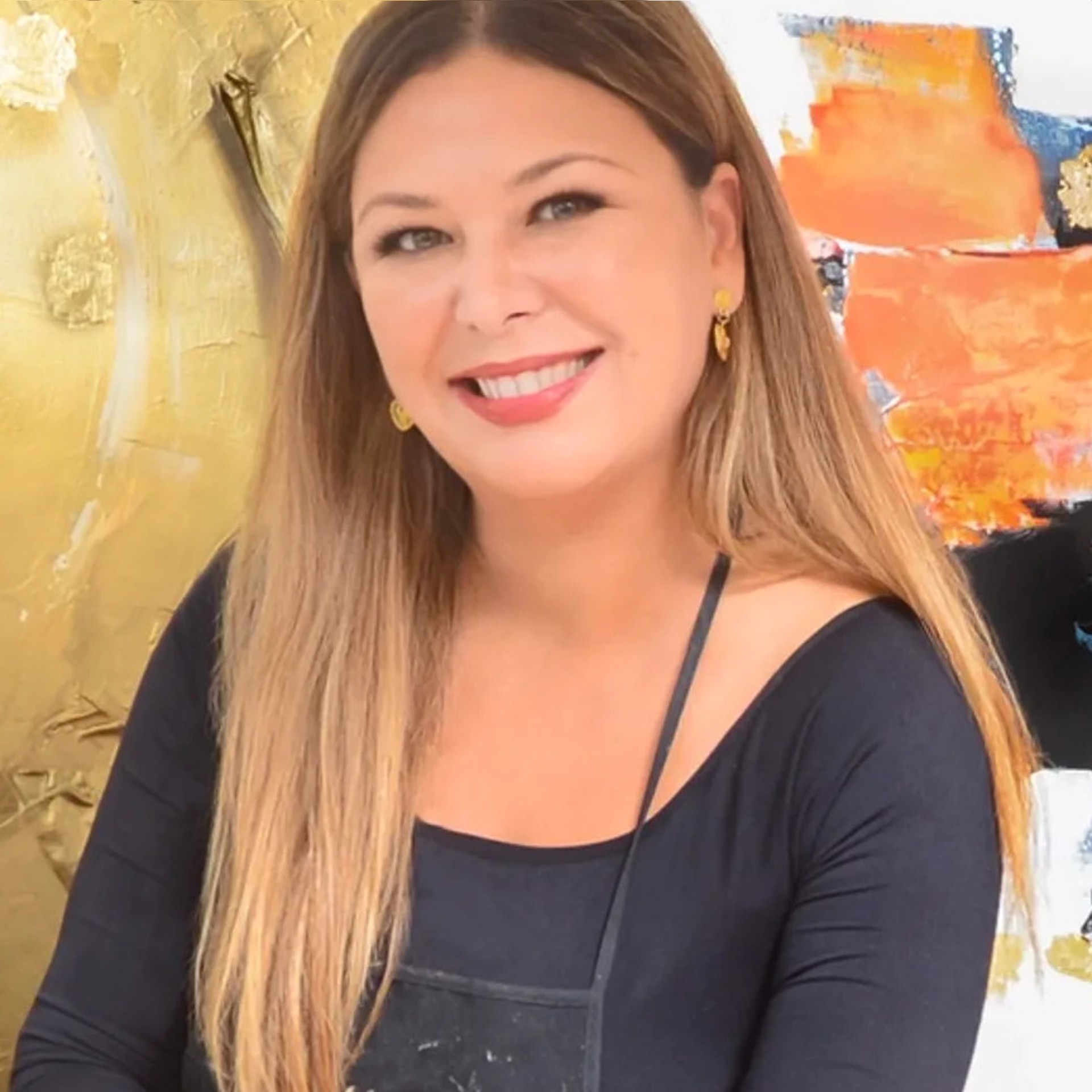 Majo is a Colombian-born artist living in the United States, whose large abstracts reflect her passion and influence of Caribbean and Latin American culture.
Raised in Barranquilla and Santa Marta, Colombia, Majo interprets her modern paintings as a combination of bold strokes and textures combined with inspiration by pre-Columbian art and the vivid colors and passion of the "Carnaval de Barranquilla".
Majo grew up in a family of artists and was influenced by their work, the murals and paintings of both North and South American artists, and later developed her own style that reflects a preference for abstract expressionism.
Majo has exhibited in several places in the United States, including Florida, Pennsylvania, Virginia, Arizona, Kansas and Missouri. Her art is also abroad in England and Sweden. Her work includes large murals both residential and commercial. Majo's work is in the collection of one of the top 200 art collectors listed in Art News Magazine 2015, 2016 and 2017; she has been featured in several magazines, newspapers and television interviews.
Read More