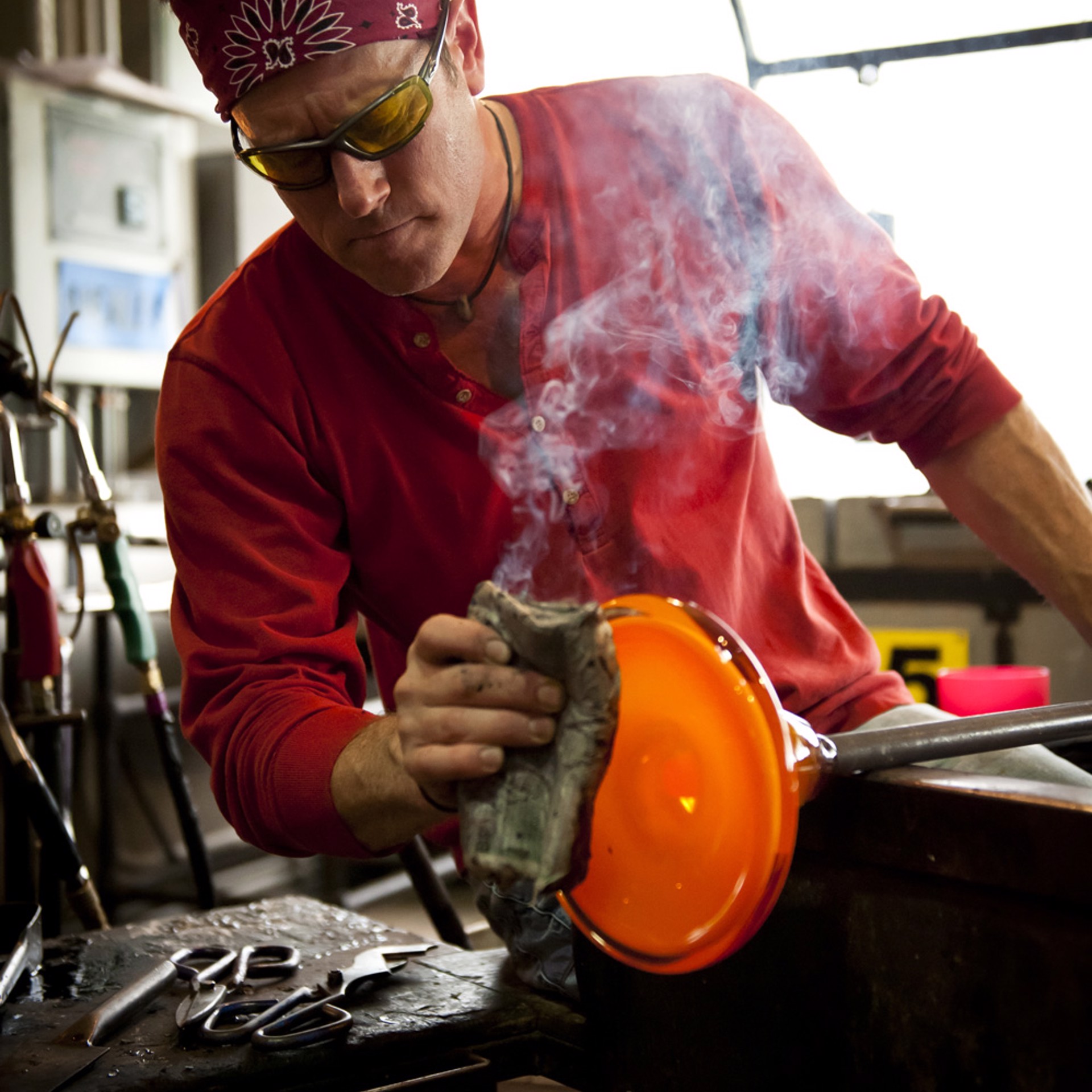 Born in Miami, Rob was reared in Atlanta where his mother taught art and his father worked in the movie industry and dabbled in photography. Rob attended Northside High School for the Performing Arts, in Atlanta, where he was a member of an elite touring group, singing, dancing, and, acting. While active in many traditional sports, he also enjoyed skateboarding, surfing, and rock climbing. All of these factors combined with the inventive and adventurous spirit he inherited from his grandparents, would be important to his future career as a glass artist.
Rob attended San Francisco State University where he studied art and discovered glass making. He worked as an apprentice at John Lewis Glass, an industrial casting facility in Oakland, for five years. He traveled to Europe touring glass factories for a semester and then returned to begin his study at the Pilchuck Glass School, renowned worldwide for its glass programs. Rob would go on to study, apprentice, and assist numerous artists/masters at Pilchuck and other schools.
In 1992, after working as a teaching assistant for Czech master, Petr Novotny, Rob was invited to work in the Ajeto Glass Factory in the Czech Republic. It was the start of a long term working relationship as he would live and work there for a number of years. Rob continues to work closely with Petr both in Ajeto and doing demonstrations and conducting workshops throughout the world.
Read More